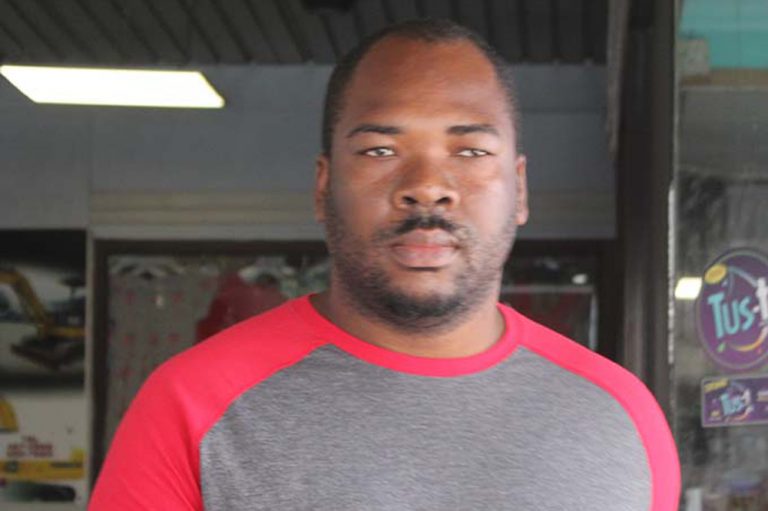 From the Courts, News
July 25, 2023
Court releases man who spent more time on remand than his sentence
A 32 year old man of Mahoe, Campden Park, who was facing a charge of manslaughter was released from custody this week when it was found that he had already spent more time on remand than the length of the custodial sentenced that was being imposed.
Caswell Smart walked out of the High Court #2 on July 21, a free man last Friday, July 21 after spending six years behind bars.
Smart was initially charged with the murder of Julius Murray, also of Mahoe, who died on March 28, 2017. He denied the charge of murder when he was taken before the court, but pleaded guilty to the lesser charge of manslaughter.
According to the facts presented by Justice Rickie Burnett, Smart shared a house with his girlfriend, Philann John, and members of her family, including the deceased.
On March 25, 2017 at about 2:00 a.m, the deceased was on the verandah of the house. He appeared intoxicated and was speaking loudly, to the annoyance of the other occupants of the house who were disturbed from their sleep. When asked to discontinue his conduct, Murray did so for about five minutes before continuing to speak loudly.
He complained that they had no right to bring a man into the house and give him chicken to eat while he was given only the chicken fat.
Smart and his girlfriend approached the deceased and pulled him from the porch to the kitchen area. Smart placed him in a choke hold and lowered him to the floor. The woman then asked Murray if he wanted to be treated like a slave, and he replied in the affirmative.
Smart subsequently released the deceased from the choke hold and boxed him multiple times about his body until he was asked to stop.
Murray fell ill after that incident and remained in bed. He was encouraged to seek medical attention, but initially declined. However, on the evening of March 27, 2017, he was taken to the Milton Cato Memorial Hospital where he died on March 28.
A post mortem examination revealed the cause of death to be trauma to the neck with cervical spine fracture.
Smart was later arrested and while in custody he wrote, "I made a mistake that night by going to Julius Murray and grab him by his hands, Lord, and forcefully take him to his room and placed him on his bed so that he can behave himself.
Lord never did I thought that tonight I would have to stand or sit before officers of the land to be questioned for murder, so lord only you can get me out of this."
Justice Burnett told the court that Smart, who was last employed at the Argyle International Airport as a ramp agent, is now 32 years old.
The former airport employee also was a student of Theology in Trinidad but did not finish his studies.
He told a social worker that he suffers from insomnia and could not recall what happened, but that he was overcome by a rage.
Smart also told the social worker that he assumed something was wrong with Murray but persons thought he was only playing tricks.
The deputy principal of the North Union Secondary School said Smart was a former head boy of the school, was Christian oriented, and was well respected by his peers.
When the judge looked at the aggravating factors of the offence, he found that it was a group activity. Mitigating was that the offence was not pre-meditated, and had occurred on the spur of the moment.
There were no aggravating factors of the offender, but mitigating for him was that he had shown remorse, has good character, and suffers from mental health challenges.
When Justice Burnett handed down the sentence, he had a starting point of six years; this was reduced by one year as the mitigating factors outweighed those which were aggravating.
Smart also was given a one-third discount for his guilty plea, and the time he spent on remand also had to be deducted from his sentence. However, he had already spent six years behind bars awaiting trial and was therefore released.
Smart was represented by Counsel Patina Knights, while the crown was represented by Assistant Director of Public Prosecution, Karim Nelson