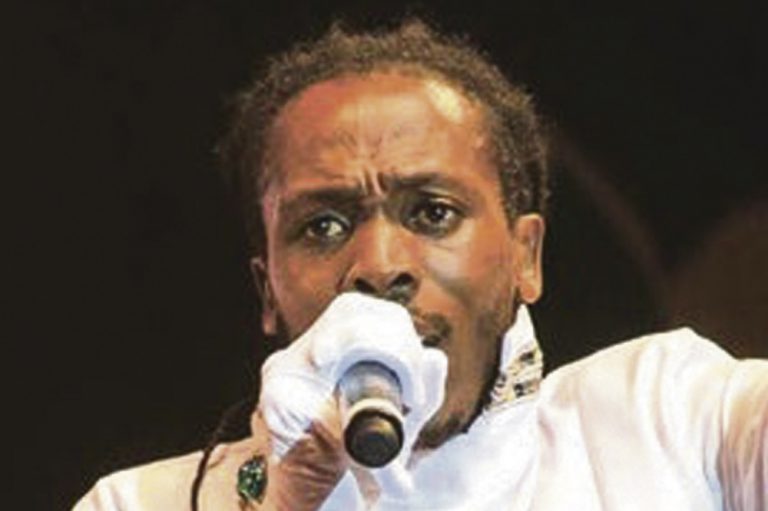 Veterans and newcomers vie for Fireman Hooper's Ragga Soca and Soca Monarch crowns next weekend
Twelve Ragga Soca contenders and 14 Soca Monarch finalists will seek to wrest the crowns from reigning Ragga Soca and Soca Monarch Delroy "Fireman" Hooper next weekend. The names of the finalists were released by the Carnival Development Corporation (CDC) following preliminary judging in both categories on Monday, June 26. The Ragga Soca competition and EVO are scheduled for the Victoria Park on July 7, while the Soca Monarch showdown will take place at the same venue on July 8.
The following are the Ragga Soca contenders:
1. Hance John – Bruk out
2. Javid 'Jay-R' Rouse – Love of Carnival
3. Omarion 'Marlo Benn' Benn – Jam Again
4. Ozarie Matthews – Pastor Choking the Bishop
5. Nasir 'Nasos' Primus – Dirty Mas
6. Ramon 'Jose Juan' Diaz – Until ah wet
7. Jasper 'Jasper YMC' Alexander – Festival
8. Denis Bowman – Tink butt easy
9. Gregory 'Pekos' Cato – Poor Keyboard
10. Shaunelle McKenzie – Doh Study Meh
11. McGaffrey 'Loombay' Medford, Jesse 'Fligh' Haynes & Brendon 'Mac-I' Saunders – Wasted
12. Rayvonne 'Reva' Rodney – Zess No Stress.
The line up of 14 contenders who will seek to dethrone "Fireman" as Soca Monarch are:
1. Kemmy Christopher – Spirit of Carnival.
2. Keneil 'Dose up' Alexander – Butt.
3. Omarion 'Marlo Benn' Benn – Horn me.
4. Shorn 'Shorn Beats' Nimblet, Kelvin 'Double R' Wilson & Enrique Marshall – Good Energy.
5. Kahm 'Fligh' Haynes – Farmer.
6. Keith Currency – Rum over people.
7. Zimbory 'Ghaza' Joseph – Carnival.
8. Kertis 'Gully' Marshall – Why de cat in the rain.
9. Javid 'Jay-R' Rouse – Wild.
10. Esron 'Esron Spielbery – Headways.
11. Samantha Bryant & Nadine Bryant (Sun Divas) – Sick wuk.
12. Alpha 'Stinger Nettle' Allick – Bring yo catt in the road.
13. Ishatta 'Shatta' Da Silva – Long fi see town.
14. Kelvin 'Killy' Wilson – In Dey.