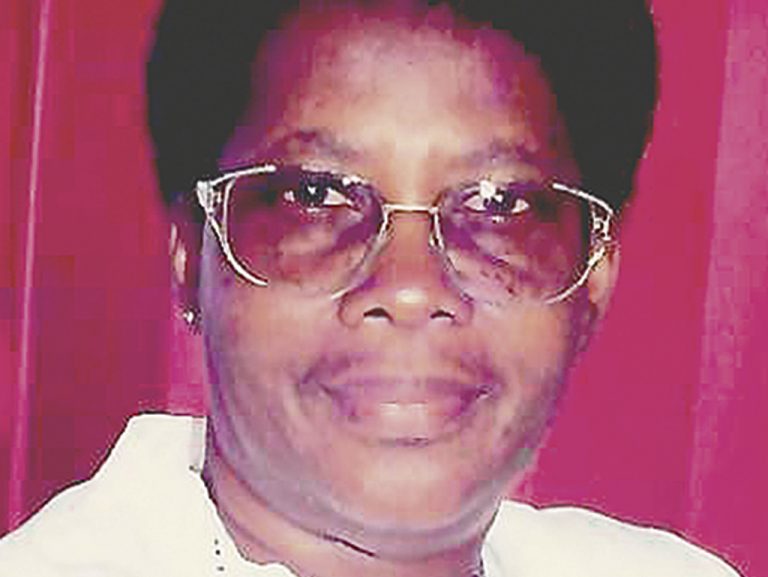 SVG netball icon to be laid to rest today
Peggy Ince-Hull, considered by many to be a netball legend in St Vincent and the Grenadines, will be laid to rest today.
Ince-Hull, 83 died at the Milton Cato Memorial Hospital on June 15, after falling ill in 2022.
An outstanding athlete, Ince-Hull first tried her hand at netball at the tender age of eight. Her natural ability to catch the ball made her a perfect candidate for the sport.
By the time she was nine, she had made her Wesley Hall (Methodist School) school team and also played for the Dodgers Netball Club. At age 13, while still a primary school student, she made the national team, which toured Trinidad in 1953.
On entering the Girls' High School in 1954, Ince-Hull took the helm of the school side while still maintaining her links with the national squad.
Ince-Hull created history in 1963 when she captained the first ever West Indies Netball Team during the First World Netball Tournament held in Eastbourn, Sussex, England.
In a SEARCHLIGHT interview in 2004, Ince-Hull, although describing this exploit as one filled with mixed emotions, said she put all her effort into the feat with her team beating the likes of Scotland, Ireland and Sri Lanka.
"I felt joy but at the same time I knew I had a responsibility and people were watching," said Ince-Hull.
She recalled that in those days there was not much to do in terms of recreation, "there used to be netball at the youth centre where Cable & Wireless is located now so I used to go there; I liked the game".
Ince-Hull played in almost every position on the court.
On leaving school in 1958, Ince-Hull became a teacher, then entered the civil service, but did not give up netball. She joined the Maples Netball Club and served at different times as secretary, treasurer and manager.
Once described by journalist and sports commentator Leslie Seon as the fastest centre court player he had ever seen, Ince-Hull commented, "we have very good players these days, but they are not as dedicated as before".
Ince-Hull, over the years, also achieved academically. She pursued studies in Applied Arts and Pedagogy at the Manitoba Institution of Technology in Winnipeg (now Red River Community College) where she qualified as an Executive Secretary.
While at school in Canada, she represented her college in basketball, field hockey and badminton, rising to the highest rank as the ladies doubles badminton champ. Also, in 1981, Hull attended the Royal Institute of Public Administration in London where she studied personnel management.
As a civil servant, she rose to the position of Assistant Secretary and also served for many years as Private Secretary to Premier and Prime Minister Robert Milton Cato.
After retirement from the public service, Ince-Hull worked for several years at the St Vincent Building and Loan Association.
She is survived by three children – Monique, Nadine and Dane, five grandchildren, her sister Shirley Ince, many other relatives and friends. She is pre-deceased by her husband Philmore Hull and her son, Yves.
Ince-Hull will be buried at the Kingstown ceremony after a funeral service at the St George's Cathedral, which begins at 11 a.m.
SEARCHLIGHT will publish a feature on Ince-Hull in its edition of Friday, July 7. Persons wishing to contribute short tributes to the feature may email them to editor@searchlight.vc no later than Tuesday, July 4.