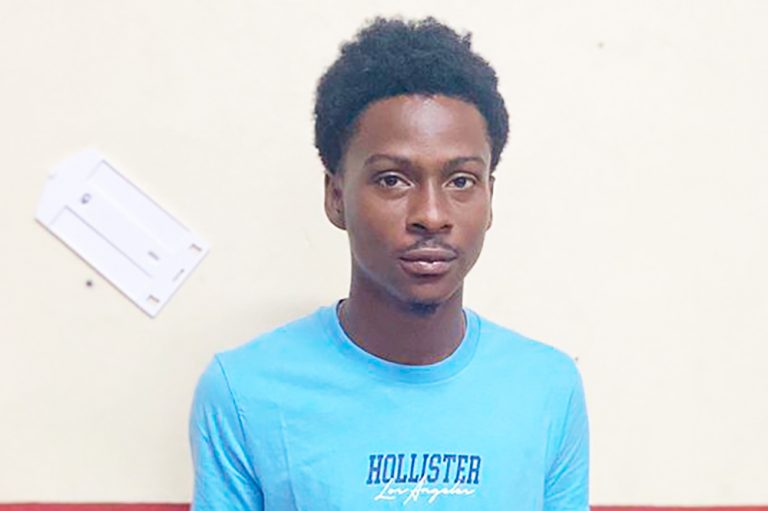 Three crowns for Shatta so far, he's looking for four
ISHATTA "SHATTA" DA SILVA has three Soca Monarch crowns under his belt so far for 2023, and he has his eyes set on winning the national Soca Monarch crown when the competition is held on Saturday July 8.
The "Long fi see town" singer who hails from Lowmans Leeward is the 2023 South Leeward Soca Monarch, the 2023 Georgetown Soca Monarch and the 2023 Bequia Soca Monarch.
Speaking to SEARCHLIGHT on Monday while awaiting the results of the Soca/Ragga Soca semi-finals, Shatta said he believes he is a strong contender for the national crown.
And who could argue with him?
He defeated 15 artistes at the Playing Field in Campden Park when he won the South Leeward competition on June 5, then he defeated 30 artistes when he won in Georgetown on June 17, among them, heavy hitter Keith "Grabba Finesse" Charles.The Bequia competition was held on June 24.
Shatta said when he competed in Campden Park, which he regards as his home town, he knew most persons there were expecting him to win and wanted him to win.
"When I won it made everybody happy and proud. I wasn't really expecting to win because there were some other good songs especially J-Lion with 'Do wey yuh wanna'," Shatta explained while noting that Marlo with "Horn" was also a contender.
"In Georgetown, it was 30 artistes and is like the crowd was bias.You coulda done see what going on. The crowd was reacting to the big songs and not the songs they didn't know," said Shatta who records with Madd Vibes Entertainment out of Chauncey.
Shatta said this is the first year he is recording music and he is proud of what he has been able to achieve so far.
"I don't really see nobody as a threat now. It's a lot of mixed emotions and in competition you can't be afraid of nobody, because I have seen where I beat the person I was afraid of," the self-employed graphic artist commented.
The St Vincent Grammar School (SVGS) past student said he believes that if he is able to come up with a good skit and establish a strong stage presence he can take the 2023 National Soca Monarch crown.
"That is all I need because my singing is on point, crowd on point so that is all I need to boost up my points," the 21-year-old said.
When asked about his song, "Long fi see town" he said it is about a young lady who is afraid of going to Kingstown because she is cheating on her boyfriend and he works in Kingstown.
He said the song also addresses the fact that financial restraints sometimes prevent people from rural communities from venturing into Kingstown regularly.
"This is the first year I am singing and I decided to do it because I was saying like the Carnival was 'boo down' so I said let me just sing my song and throw it out and it catch from there," Shatta noted.
He said his song was conceptualized in an abandoned building that he and friends used to go to and would sometimes throw out beats, sing and drink.
In relation to artistes boycotting Soca Monarch, Shatta says he understands to some extent but he is also of the opinion that at times entertainers should think about their fans also.
"I think is a good thing and a bad thing at the same time. The investment is plenty and the time spent is hectic and its time consuming and when you compare to other countries; ours (Soca Monarch) is better, you feel the energy. The only comparison is Grenada and they start to mimic ours.
"On the other hand, they shouldn't boycott it because you done solidify and have a fan base and people want to see you, so when you boycott you leave people in suspense and discouragement and people get mixed emotions and it paints a bad image on CDC," Shatta opined.