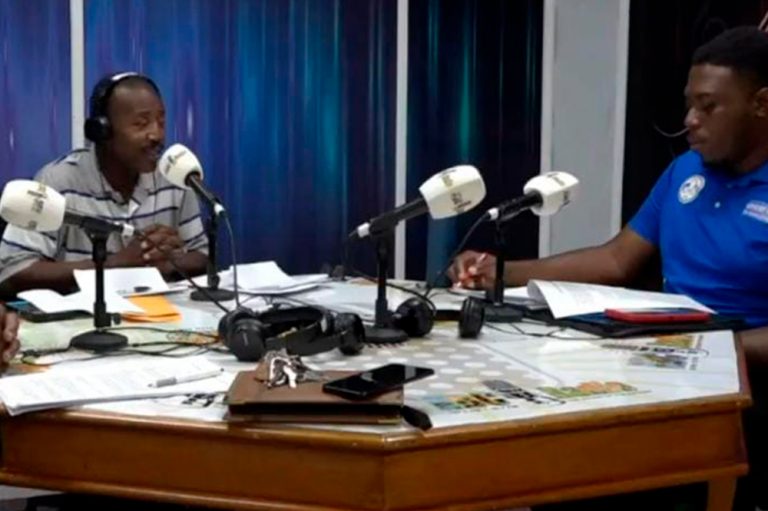 Circulating child porn aids the goal of sex offenders warns Police Superintendent
SUPERINTENDENT OF Police Trevor Bailey, has warned the general public not to circulate child pornography as it contributes towards the goal of the sex offender which may be to shame the victim and their family.
On Wednesday, June 19, Spt Bailey and Police Constable Elroy Quammie, discussed the subject of sexual offences on the Police On the Beat programme on NBC Radio. The officers spoke about the various crimes that are committed against children, how children can avoid becoming victims of such acts, and how parents can identify such situations early.
Bailey also pointed to a major issue that he has seen with the general public where people circulate pornographic videos even of children, rather than immediately reporting it to the police.
"Once it is brought to our attention that this video exists, we go in search of such a video and we investigate it. We try to get to the source pretty quickly but there are some legal thresholds, some hurdles that we have to cross with regards to [the]video ….
" For example, if such a video is in existence, we urge people not to circulate. Somebody may send it to your phone, or you may send it to a friend, a friend may send it to a friend and within 10 minutes, 200 persons have it on their device, so we ask the general public not to do that, not to circulate."
The "hurdle" to which Bailey was referring is when a person who was the 15th receiver of the video reports the matter to the police. In this case, the video can only be used for information purposes and not as evidence in a court of law.
"So sometimes we hit that hurdle. It is there, and sometimes we find it difficult to get to the source, but I urge the general public … if such a recording comes to your phone, the first person to call should be the police …, and then don't recirculate … we ask that you do not advance the cause of this criminal because sometimes they put it out there to shame the victim or the family, so let us not be a participant in that event … we ask that you do not recirculate such a video…".
The police officer also urged the adults to "Leave the children alone," and allow them to live a fulsome, youthful life, and a beautiful childhood by not engaging in any form of sexual activity. He added that there are several offences that can be committed under the Cybercrimes Act. Creating a pornographic video or photo of the child is one offence, and sending the recording to another person is another.
"We continue to charge persons under the Cybercrimes Act for creating and circulating these videos. It's a very serious offence [that] carries heavy penalties," he said, adding that a person can be fined and confined, which means that a person can be charged and still be sent to prison.
He continued that the police does not send people to prison, it is people who send themselves to prison.
"We only enforce the law. The magistrate and the judges comply with their responsibility according to law, but it's your action that sends you to prison. If you've never committed a crime you cannot be arrested. The police don't operate willy nilly- just meeting somebody in the street and arrest them.You first have to commit an offence and if you commit an offence, then the consequence of you committing such an offence may very well be prison. "
Superintendent Bailey also advised parents to remain very vigilant. He said that a parent must notice the gadgets and other items that their child may possess which they know they did not purchase for them. He urged that they be mindful of any change in their child's taste for clothing.
"So he's moving from let's say $80 jeans and he start wearing just strictly brand, and you notice that his sneakers are in the $400-$450 range and they were not purchased by you, early you have to intercede as a parent.You have to get to the source of this. Where is this coming from? Who are the persons who are supplying [them] with this stuff? Why are [they] being purchased? What is the relationship?"
He said that parents have to make inquiries at a very early stage, "nip it in the bud pretty early" because children are very vulnerable. Bailey added that if a parent leaves any void in the relationship between them and the child, that is where room is left for someone else to come in and take advantage of that child.