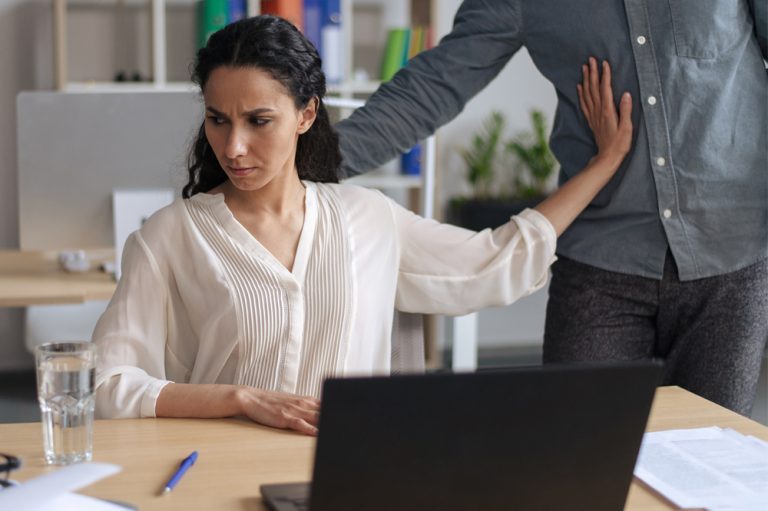 Union wants law enacted to address sexual harassment in the workplace
GRIEVANCE OFFICER in the Public Service is Union (PSU), Kathy Davis, is calling on the government to expedite the enactment of draft legislation which deals with sexual harassment into law in order to properly adjudicate complaints being made to the union.
Davis was a guest on SVGTV's Viewpoint programme on Sunday, June 18, where she criticized the slow pace to bring the act, which was drafted in 2021, into law.
She said when allegations of sexual harassment are made to the union, they have to seek alternative means of mediation as there is no legal framework to handle the "many cases" that are being reported.
"We see many cases coming in, and it's where we'll have to interject. The necessary channels will be followed.Whereas in that department where the harasser is and the harassee most likely there's a rep or shop steward there in that department they will file a complaint.
"That person at that inception will try to do what they can from that point. If nothing happens, they go to the supervisor and if we give a week or something like that, and there's no redress, then it comes to the union, where myself we will step in, and then we'll have dialogue with the departments. So we see it's not something that is chronic, but it does happen in workplaces."
Davis also criticized what she described as "another failure" by legislators to protect workers with the failure to implement the Occupational Safety and Health Bill 2017.
"Another failure is the OSH policy, which if it is implemented, can also address workplace harassment, because you're speaking about occupational safety and health, we do not have that. It's another one that is being shelved. So if these had to be manifested and come into policy, then also we can see our legal framework working as it is supposed to be."