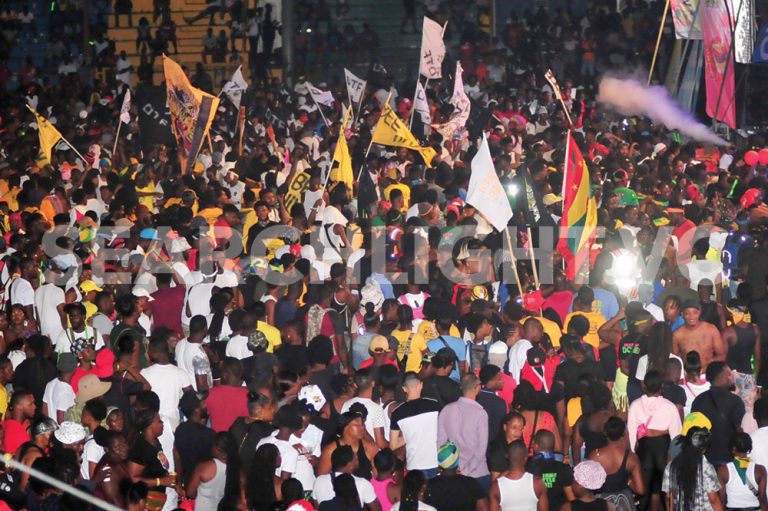 Magikal, Chewalee back out of 2023 Soca Monarch competition
Two soca artistes have announced that they will be backing out of this year's Soca Monarch competition.
Charlie 'Chewalee' Johnson and Derron 'Magikal' Rouse both posted to their social media pages about their decision to pull out of the competition.
Johnson explained the decision comes in relation to a stalemate in talks between artistes and the Carnival Development Corporation (CDC).
"After several conversations with the CDC I find myself most disappointed. With that being said I will not be entering any of the soca competitions this year or any other year as long as things remain the way they are.During this time I've been accused of trying to boycott carnival, holding cdc at ransom or trying to corner the cdc. My stance has rubbed many the wrong way to a point where some friendships aren't as friendly anymore.
Nonetheless I'm strong in my convictions, what we demanded was more than fair and some can argue we could have asked for more. Those who know me will tell you when I believe in something i will stand for it even if it's just me. Whatever ties are broken were meant to be broken and i will sleep well knowing that i did what was right!"
Rouse, who won the competition in 2019 and placed 3rd in 2023, told his fans and supporters his decision will not affect his musical releases.
"With a heavy heart, I am announcing that I will not be participating in this year's Soca Monarch competition, scheduled to take place on 8th July, 2023 at Victoria Park. Let me take this time to wish all artistes who be competing in the competition the best of luck. Sorry for any disappointment this news may bring. I wish everyone a safe Vincy Mas 2023."
RELATED ARTICLE: Artistes want demands met or no participation for Vincymas 2023