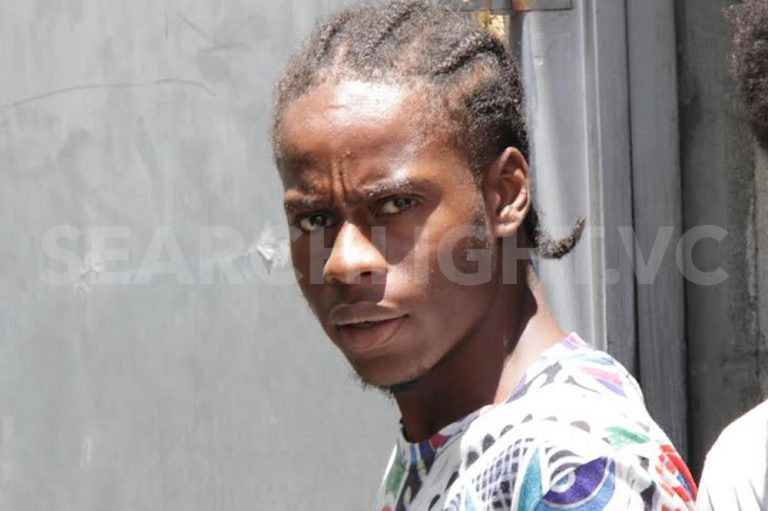 From the Courts, News
June 13, 2023
Teenager who struck his 16 year old brother with a beer bottle remanded, mother summoned to court
A 19 year old teenager who threw a Hairoun bottle at his younger brother resulting in a cut to his head was remanded into custody until today, June 13. This decision was made by the magistrate after she became aware that there is no parental supervision in the home; the mother has been summoned to court.
Michael Olan Lyscott of Old Montrose appeared at the Serious Offences Court before Chief Magistrate Rechanne Browne, on June 12, where he pleaded guilty to wounding his 16 year old brother who he said is a form three student.
The young man is charged that on June 5, at Old Montrose, he unlawfully and maliciously wounded Jeremiah John of Old Montrose.
According to the facts presented by Sergeant Atnel Ash, the brothers are living together, but they do not speak to each other because of a previous altercation in the home.
Around  8:00 a.m on June 5, John had just come awake when the defendant began harassing him asking, "Mek you ain't wake up your brother and carry him school"?
John's response was that he doesn't know anything about that, and he went outside. Shortly afterwards he went to get a shirt when his brother pushed him in his chest and picked up a piece of board from outside. Lyscott approached his  younger brother with the piece of board but John ignored him and walked away in the road.
Lyscott then picked up a Hairoun bottle from behind the kitchen and  threw it at his brother; the pint hit John on the left side of his head. When he noticed that his head was bleeding, John went to the hospital to seek medical attention. The defendant was later arrested and charged.
Lyscott told the court that he lives in a home with his 16 year old brother and a younger brother who is seven  years old.
He said that he has to take care of the child, who usually has to travel daily from Old Montrose to Byera to attend school.
Lyscott said that the mother is not living at the home; she lives in Byera. And even though she lives in the area where the child is attending school, he does not live with her. Lyscott also said that he does not know where the child's father is.
This made Browne curious as she questioned if it wouldn't make sense for the child to stay in Byera if he is going to school there, where his mother lives.
She noted that the child is a minor, and voiced her concerns about the distance which the child has to travel to and from school as the defendant explained that the child is usually placed on a bus to travel  by himself.
He also said that the child previously attended a school in Kingstown but he was transferred because he misbehaves.
Browne said that if the child is not behaving at his age, his behaviour is affected by what he has seen.
"Anybody ever wonder why he is lashing out in this way? That is why we have all these issues in society. It cannot continue so. No. You can't do children these kinds of injustice," Browne later said.
She also reminded the defendant that he is still on a one year bond which expires on June, 20. The defendant who was bonded in 2022 for one year in the sum of $2,500 for damage to property has therefore breached his bond of which the default sentence is six months in prison.
Lyscott thought his bond had already expired.
When Prosecutor, Station Sergeant Renrick Cato made his submissions he highlighted the fact that the  defendant took a bottle and threw it at his brother, hitting him in the head, of all parts of the body.
He also said that it's sad that the defendant is saying that he is living with his siblings alone in the house. Cato describe the situation as "foolishness."
While highlighting the breached bond, Cato asked the court for the defendant to be remanded into custody until Wednesday or Thursday and have the mother turn up to court to explain what is happening.
The magistrate remanded Lyscott until today, and the mother has been  summoned to court to explain why the siblings are living in a house without any parental guidance.