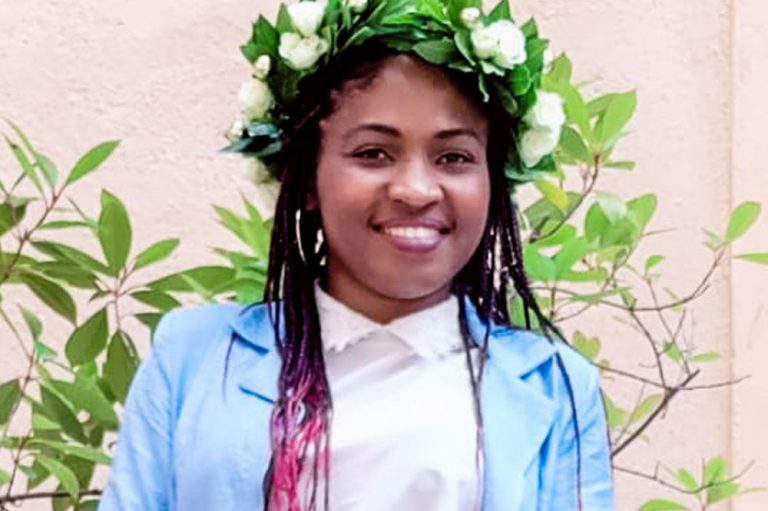 Vincentian meteorologist graduates with PhD
An award winning Vincentian meteorologist graduated this week with a PhD in 'Understanding and Managing Extremes'.
Wazita Scott, 40, formerly of New Montrose, graduated from the University School for Advanced Studies (IUSS) in Pavia, Italy on Wednesday, June 7.
She received her 'Dottoressa in Understanding and Managing Extremes' having successfully defended her thesis titled: 'Skill assessment of sub-seasonal forecast of extreme precipitation events over Italy'.
Her research focused on "analysing extreme precipitation and assessing sub-seasonal forecasts of these events in Italy".
Scott received the 2022 Outstanding Student and PhD candidate Presentation (OSPP) Award at the European Geosciences Union conference in 2022, where she presented her findings on weather circulation patterns associated with extreme precipitation during summer and winter in Italy.
She is the sixth child born to Martha Scott and Cecil Scott a former police officer (deceased) of New Montrose and the third sibling of that family to obtain a PhD. She follows in the footsteps of brother Cleve, an historian at the University of the West Indies and Ankie-Melisia, an economist. The other siblings are Michael, a secondary school principal and mathematician who holds a masters degree; Timothy, a project manager; and Velda Gisela, an educator who has a degree in international management.
The meteorologist is a former student of the St Vincent Girls' High School and the SVG Community College. She holds a BSc. double major in Computer Science and Meteorology, minor in Mathematics,with First Class Honours from the University of the West Indies, Cave Hill Campus, 2010; and a MSc Atmosphere, Oceans and Climate, University of Reading, United Kingdom, 2011.
Early in her professional life, Scott worked as an air traffic control officer in St Vincent and the Grenadines before moving to the Caribbean Institute for Meteorology and Hydrology in Barbados.
The Scott family has expressed its appreciation to the Royal St Vincent and the Grenadines police force for the six secondary school scholarships awarded to the siblings and the Government of St Vincent and the Grenadines for its support.