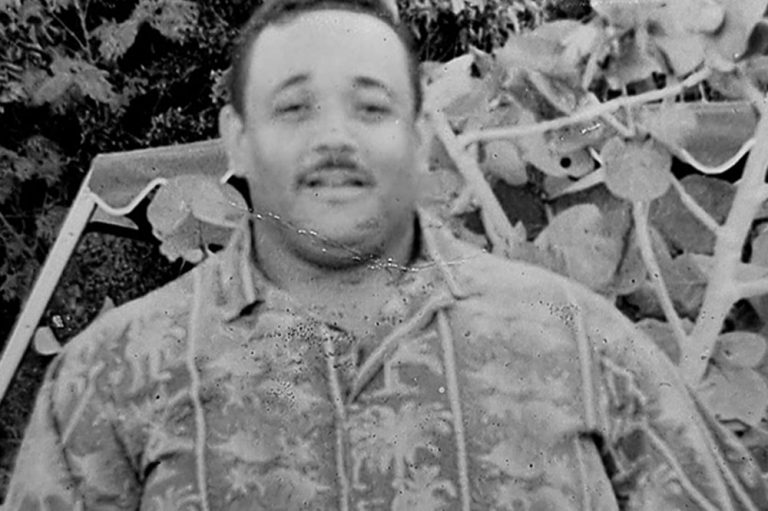 'Skylarking with Collin' creator seeking to shed over 20 pounds of excess skin
Popular Vincentian social media comedian, Colin Butler is trying to rid his body of pounds of excess flabs of skin having shed a 'ton' of weight.
And the 'Skylarking with Collin' creative is looking for help to get rid of the baggage surgically.
Butler told SEARCHLIGHT that having shed close to 200 pounds over time, he now has way over 20 pounds of excess skin hanging from his body.
The former Colonaire resident who now lives in the BVI, and is well known for his popular 'Skylarking with Collin' social media skits said that the life changing surgery is scheduled to be done on August 8, in Santo Domingo.
Butler is seeking to raise US$12,000 to get the surgery done and has had a GOFUNDME page set up on his behalf.
During the surgery, Butler will undergo chest reconstruction and an arm lift, to remove the excess skin from those parts of his body.
Reflecting on his past, Butler said there were times when he was very big in size.
At one time, the popular Vincentian comedian tipped the scale at 395 pounds.
That was 17 years ago, and Butler said from then to now, he has lost a total of 190 pounds.
"Now that I have lost all the weight, the whole set of excess skin is there right now."
He said shedding the excess pounds has made him feel "like a whole person."
While he is happy to have got rid of the extra weight, Butler is now left with the discomfort of over 20 pounds of sagging skin.
"Especially on my chest, there is a lot of skin lapping over," he said, noting that it is very uncomfortable "as there are sometimes blisters between the folded skin."
"My doctor advised me that I have to get rid of the excess skin," he related.
If the surgery were to be done in the BVI, it would cost more than US$30,000, he said, hence the reason he plans to have the procedure done in the Dominican Republic.
The social media comedian related that carrying around this much excess flab is "emotionally and psychologically problematic for me."
Butler began his weight loss journey when a doctor told him that he was borderline diabetic.
"I did not want to become a diabetic, and that is what pushed me to lose weight," he explained.
With drastic lifestyle changes and a strong will, Butler was able to triumph in his battle with the bulge.
He is also encouraging other persons who are obese to get rid of the excess pounds.
"Once you get off those excess pounds, your health improves."