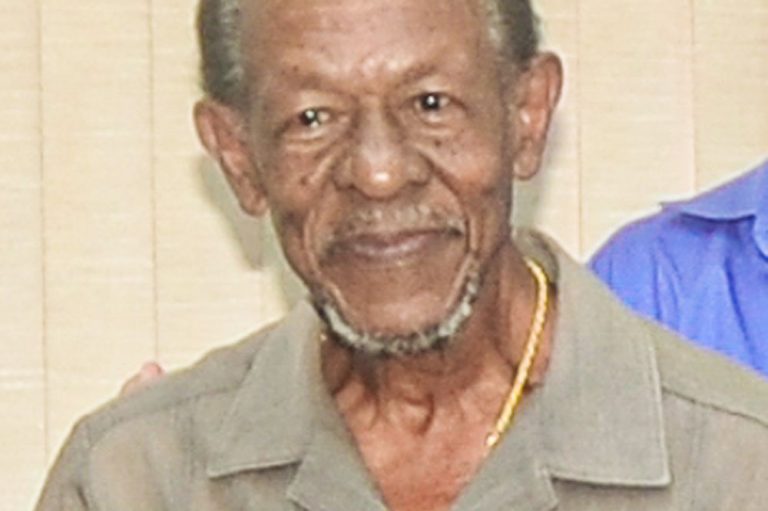 Union boss advises sanitation workers to let union deal with work-related problems
by Jada Chambers
General Secretary of the Commercial, Technical and Allied Workers Union (CTAWU) Jospeh 'Burns' Bonadie is reminding sanitation workers to leave all work-related problems in the hands of the trade union. This reminder has come after sanitation workers Julian Young and Vanessa Antoine claim that they are facing discrimination at the hands of the foremen and their supervisors.
On Monday, March 20 Antoine told SEARCHLIGHT that she is desperately seeking an adjustment in her work shifts, claiming that she is being verbally harassed by a co-worker. She said when the issue was drawn to the attention of the chief, supervisors and foreman they ignored her complaints.
"Sometimes I come to work in my home clothes, she tell the foreman to send me back home, and other people who working in home clothes, they're not sending them home. They have people working in slippers. If I wear a crocs on my foot, they're saying to send me home. All the time, I didn't know it was she telling the foreman to send me back home, and the foreman just listen to what she say," Antoine complained.
"She … directing the foreman to send people where to work. She is not a foreman. The foreman supposed to able to send the workers where he want to send the people to work. You're not supposed to make no worker tell you where to send other workers to work. Down there want to shake up. They're not doing their job properly."
On Wednesday, May 17, Young told SEARCHLIGHT he was experiencing his own injustices and that he would like to call on the Prime Minister and permanent secretary in the Ministry of Health to have a meeting with sanitation workers as the matter is getting out of hand.
"Anytime you go to see the chief at times, he will push the door and lock it in on you [and] embarrass you," Young claimed.
He has even made the claim that whenever workers go on sick days, sometimes their papers are being hidden.
"I go through it already so I can speak [about] what they do to us. Down there want a good shake up."
However, when SEARCHLIGHT spoke with foremen Solomon Greaves and Michael Boyde, and Supervisor Grantley 'IPA' Constance about the claims and accusations by Young, Antoine and a few other workers, they were all denied.
"…Most of the problems we get is one of resentment, when people want to have their own way; because sometimes the foreman would put somebody on a particular street, and because of the person who working in that street, they probably don't like the pace of how they work or whatever, they have a little revolt…" Constance said, adding that the few workers who create trouble, are those who often claim to be victimized.
SEARCHLIGHT spoke with Bonadie on Thursday, May 25 about the workers' claims and he also denied the accusations.
He said there are very "troublesome" and "problematic" workers at the Public Health Department who he has had to deal with "101 times" and despite the union's efforts to address their problems, they keep fabricating new ones.
"Sometimes you have to transfer a worker. This particular worker was transferred to keep him out of trouble," Bonadie explained. They sent him Government House, he say he ain't working up there. He say so, he ain't working, and he ain't going up there on a Sunday to work. He can't leave home on a Sunday… but I deal with it, I deal with all of them," the union official said.
"…They are the best paid workers in Kingstown … they work less hours than everybody else. They get paid for Sunday work double time. They get paid triple time on holidays," Bonadie pointed out, adding that the sanitation workers work for fewer than two hours instead of the six they should be working for.
And he condemned the way in which Antoine and Young have gone about to deal with their concerns as they are expected to make use of the procedure he said they are well aware of, and report the matter to either the chief or the union, rather than taking it into their own hands.
"…You report the [issue], or you come to the union if you have a problem. Look where the union is from where they are. You come here … and complain and say what is what and we deal with it," Bonadie stressed.
"…So if they have a problem with the supervisor, or if they have a problem with the foreman, I go … we go and represent the people there," he said, adding that no one can say that they have gone to the union with a problem and the union has not dealt with it.
Bonadie said that the trade union has played an instrumental role in the workers' lives but will not tolerate those who disregard their authorities at the sanitation department or the union by finding their own ways to deal with their concerns.