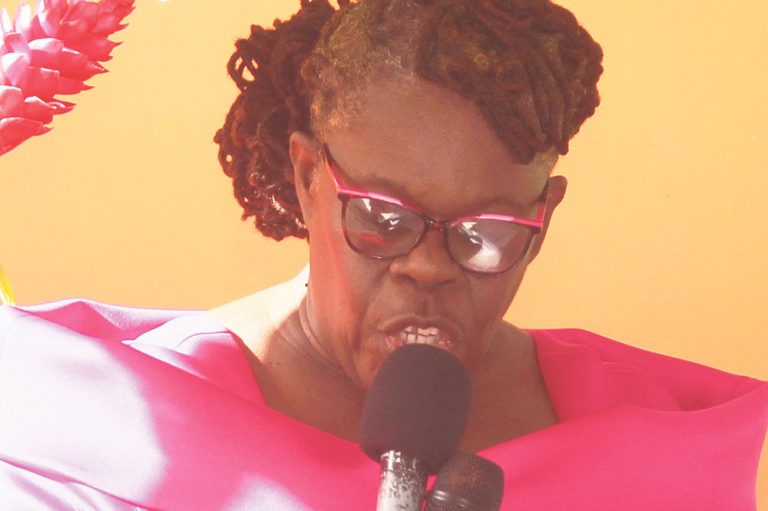 Reject negative stereotypes of the disabled says Trinidadian Educator
A former head of the UWI Open Campus in Trinidad and Tobago, has called on members of society to reject the stereotypes they have of persons living with disability.
"As a society, we have to reject some of the negative constructs," said Dr Joan Bobb-Ward, as she delivered the feature address at the opening ceremony of the refurbished headquarters of Voice of the Disabled in San Souci on Thursday, May 25.
She also made the point that "society is not ready for persons with disabilities."
"We have a dark history of negative interaction and rejection of persons with disabilities," Bobb-Ward stressed.
She mentioned intolerance, prejudice, ambivalence, and a disturbing ignorance regarding disability, as ills that need to be corrected in the society.
And, she reminded the gathering, which included several persons with disabilities, of some of the things that happened in the past.
Apart from being marginalized by society, the special educator said persons with disabilities were starved, burnt, beaten, submerged in hot water, chained, caged, and often used as objects of amusement.
While generally, the society has moved beyond such inhumane treatment the Trinidad and Tobago national said there is still more that needs to be done.
"We must advocate for our governments to address the challenge of translating a rights based argument into a culture of justice and equality."
Bobb-Ward, added that very often society views disability from a religious perspective, to the extent that it is seen as a punishment for something that was done.
She said this perspective is not good, adding that we are not God and should therefore not judge.
Recounting stories from the Bible, Bobb-Ward stressed that "persons with disabilities were loved by God."
She said these people are crying out for help; and "We see them interpreting what is being done to them."