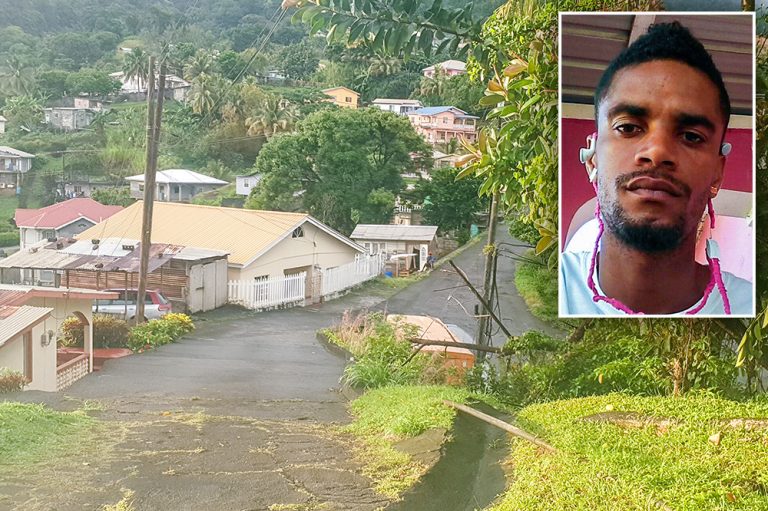 Green Hill vendor dies in hospital after being shot
AT LEAST TWO persons who were close to slain Green Hill resident Jamal "Crush Road" Clarke, think that "bad company" may have played a part in his demise.
The Central Kingstown resident fell victim to gun violence on Friday night, May 26, making him this country's 20th homicide victim for 2023.
Clarke, who died in hospital, was in the vicinity of the home of his girlfriend and children when he was shot. He fled from his assailant but not before bullets that eventually ended his life had connected.
He died hours later at the Milton Cato Memorial Hospital (MCMH).
When SEARCHLIGHT visited the community of Green Hill on Wednesday, a friend of the dead fruit vendor said Clarke was easy going, "cool, he don't trouble people."
The Green Hill resident said Clarke had two children and would retail fruits that he bought wholesale in a stall at the side of the road to make ends meet.
"I use to tell he about some he friends and how them bad mind he…people use to say he thief, but I never know he as no thief because he use to buy he own fruits and sell … he was a good person who never in nothing with people," the resident said.
The deceased man's grandmother Monica Crooke, said she raised Clarke from a baby and when he reached 17, he went out on his own.
"You know them want to do them own thing. The boy mix up with bad company. You know the young people and them nah, have them friend and thing," Crooke said to SEARCHLIGHT.
The elderly woman said "it's a long story" when it comes to Clarke, and the family is distraught
as he was "cool" and "don't talk much."
Clarke's death came one day after Brian "Guttie" Samuel, 33, of Redemption Sharpes, was killed.
Samuel was shot in the head as he walked in the Central Kingstown community around 7:20 a.m. on Thursday, May 25.