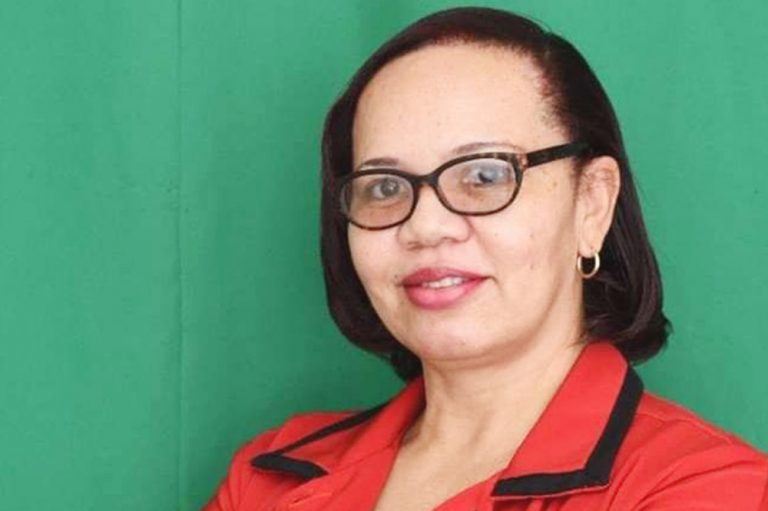 Former health minister registers support for Dr Grace Walters
The prospective candidate for the Unity Labour Party (ULP), in the constituency of North Windward at the next General Elections, Dr Grace Walters, has got the nod of former Minister of Health, Luke Browne.
In a Facebook post on Tuesday, May 23, Browne said that he welcomes news that Walters was nominated to be the candidate for North Windward.
Dr Walters was nominated on Saturday, May 20, by the North Windward Constituency Council to be the party's standard bearer for that constituency in the next national polls. The meeting was held at the Council's office at Rabacca.
"I had the good fortune of working with Grace in a professional capacity when I was Minister of Health and she was Hospital Administrator," Browne said in his post.
"I have huge respect for her performance on the job and investment in her own personal growth and development."
Browne on three occasions unsuccessfully contested the East Kingstown seat on a ULP ticket. He was named a senator and served as Minister of Health. After his defeat in the 2020 General Elections by Fitzgerald Bramble of the New Democratic Party (NDP) he stepped aside to pursue further studies.
In Tuesday's Facebook post, Browne said Walters "is an asset to the ULP."
"We can call her amazing Grace," he added.
"She is going to make sure that the legacy of the Honourable Montgomery Daniel and the legacy of Labour remain alive and well in North Windward."
Once she successfully completes all the party's vetting processes Walters will be taking the baton from Deputy Prime Minister, Montgomery Daniel who is the current representative for North Windward.
Daniel has won the North Windward seat on a ULP ticket in every election since 2001 but said he would not be contesting again.
Browne also commended Daniel saying he is a powerful political figure "and is retiring undefeated".
"Minister Daniel was like a rock of Gibraltar in North Windward," Browne said, "he served his community with his heart and soul and overcame personal tragedy and setbacks to establish a great record of representation and ministerial accomplishments."
As it relates in the likely change from Daniel to Walters, Browne said it is "a smooth transition and changing of the guard in a bastion of Labour".
"We are marching to victory in 2025.
"Grace is Ace," Browne concluded.
Walters has also been receiving strong support from other members of the public.