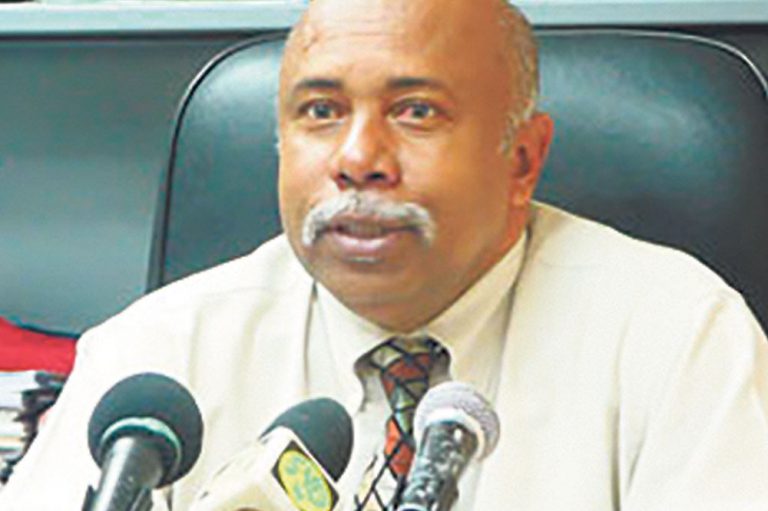 Commuters told to report reckless minibus drivers
Passengers on minibuses whose drivers are deemed to be reckless are being asked to take action and report these incidences to the police.
An insurance executive also said commuters should make reports to the police if the driver is playing loud, lewd music and is engaged in other lawless behaviours.
This advice has come from Manager at Metrocint General Insurance Ltd. Cecil McKie, who spoke to SEARCHLIGHT about the pressure local insurance companies are under with regard to the high number of accidents involving mini-buses. Data from the traffic department of the Royal St.Vincent and the Grenadines Police Force (RSVGPF) show that there have been 64 reported accidents involving minibuses from January up to May, 18, this year. For 2022, the sector reportedly experienced 163 accidents.
McKie said when it comes to settling third party injury claims, the category under which passengers fall, insurance companies are obligated by the Motor Insurance Act to respond, and this can be a heavy financial burden to insurers. Situations such as these, he noted, can be addressed if passengers report matters to the police as they happen.
He pointed out that it is the responsibility of passengers to pass this information to the relevant authorities.
"Persons who ride these minibuses need to ensure that they keep them [drivers] honest. If they see them transgressing, if they are short changing them in terms of the service that they should be providing, there's an avenue, and the police are always out saying report any incident to us and we will deal with it.
So the travelling public also, they have a responsibility to keep the operators honest and to keep them in line."
McKie said he understood the predicament in which some passengers may find themselves in that there are often limited options for public transportation and so passengers may keep their tongues tied when they are on board these vehicles.
"You hear from time to time passengers of these vehicles indicate that, yes, I was in this van and they were playing music that was not suitable, loud music and driving fast and I tried to speak to the conductor and they get 'cuss out'. Yes, but again there are channels that you could follow. Report it to the police," McKie urged.
In this way, he believes a system of information sharing, where reports are passed from the police to the insurance companies, could nip some of these lawless behaviours in the bud.
"I mentioned about the system of sharing information. So if you report to the police and the police report that to the insurance industry, the insurance industry will call in the owner of that vehicle, indicate what the challenge is, and if you have a system like that, it will be addressed. So if the drivers know that if I cuss out my passenger that will go to the police, that will go to the insurance, and therefore, I stand a chance of being debarred from driving this vehicle and the owner knows that process exists as well. I think that they will think twice before they do it."