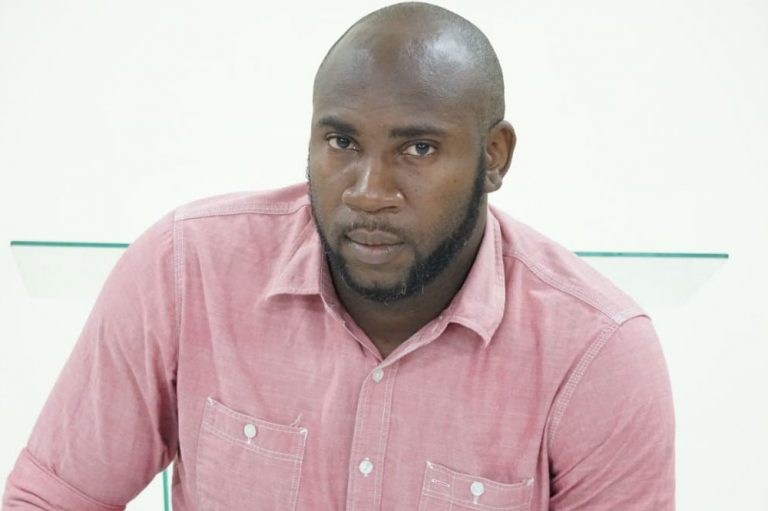 Quarry operators to be called upon for solutions to Layou 'bad' roads
Questions by Layou residents as to when the government will address the state of the road leading to the Petroglyph site have been addressed by the constituency representative, Orando Brewster, who says operators of the quarry operators in the nearby hills will be asked to help with a solution.
These concerns came up during a community consultation on the Jackson Bay development last Wednesday, May 10, which was convened to obtain feedback on infrastructural plans for the beach front.
The damaged road has been an area of concern for workers at the site and taxi operators considering the Petroglyph Park is one of the tourist attractions on the leeward side of the mainland.
Brewster told residents that plans had been in place to repair the road and this has been done in the past. However, the issue has been, and will continue to be the movement of heavy equipment trucks in and out of the area which compromises the road.
He said he intends to invite the quarry operator to a meeting to discuss plans for the rehabilitation of the road.
"How many times have we changed asphalt going up to the petroglyph. Textier Road has been done in concrete for over 20 years and it is still standing firm. Now we have to have a conversation with the quarry [operators] because we the government are fixing the roads and the heavy equipment- they just go on it willy-nilly and they destroy the road and this is long overdue. I am going to have a conversation with them about their input."
Brewster added that the government had set aside funds for upgrade work to be done at heritage sites across the mainland, including the Layou Petroglyph Park, however he said even if the road is repaired under the project, it is likely that it will fall back into a state of disrepair as a result of the quarry operations.
"We can't go and pave the road again because we still have issues there. Whenever it rains heavy and the river overflow it going on the road. I know a lot of people want quick fixes, but they are not the solution to many of our problems. There is an existing design, this project is going to be done under the existing disaster management plan and we are taking every step to make sure… that we do proper designs and we test these roads to make sure that they withstand the weight. And we have to engage the quarries in Layou in order to find out what they [are] going to do to help us with the solutions to the roads."