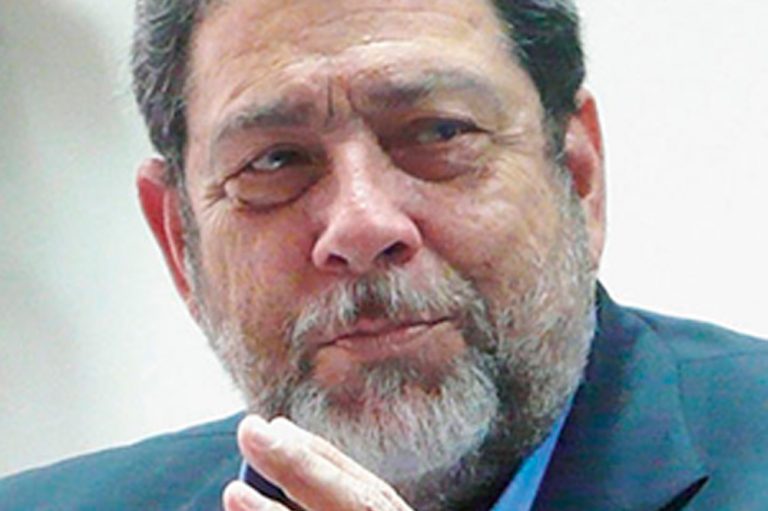 Gonsalves rubbishes NDP 'hope' rally
Prime Minister Dr Ralph Gonsalves has scoffed at the New Democratic Party's hope rally which was held in Georgetown on Saturday, May 13.
Speaking on NBC radio on Wednesday, Gonsalves said that while the NDP speakers said nothing is happening in the health sector, they were just moments away from the Modern Medical and Diagnostic Centre, which is a massive investment in health care in St Vincent and the Grenadines.
He said at the very moment the NDP speakers were talking, they were standing not far from the over $100 million investment in the Modern Medical Diagnostic Centre, the Georgetown Smart Hospital and the recently opened Smart clinic.
Incidentally,on that same day, the MRI machine which the government had promised, was transported to Georgetown, and will soon become functional.
"How could you go to Georgetown with a rally, and say nothing happening with health, when people from all over St Vincent and the Grenadines, going up there for dialysis services?"
Additionally, Gonsalves said people are leaving Barbados and coming to Modern Medical to have their colonoscopy done.
Apart from getting the test done much quicker than in Barbados, the Prime Minister said the cost here is "dirt cheap."
A colonoscopy is a test which is used to search for changes in the colon and rectum to detect polyps, ulcers and cancer.
As it relates to last Saturday's rally, Gonsalves said "they called it a rally with the theme hope.
"I wrote a whole book on that subject."
He was speaking about his most recent publication titled 'A Time of Respair Beyond COVID, the volcanic eruptions, Hurricane Elsa and Global Turmoil, Fresh Hope for St Vincent and the Grenadines."
This book was launched last September at the United Nations General Assembly and the local launch took place on January, 19 this year.
"You mean to say they just copy the thing so? They just want thief man ideas like that?"
Prime Minister Gonsalves said the NDP is imitating him so much, that even party leader Dr Friday is trying to dance on stage.
The Prime Minister concluded that the opposition party has simply run out of original ideas.