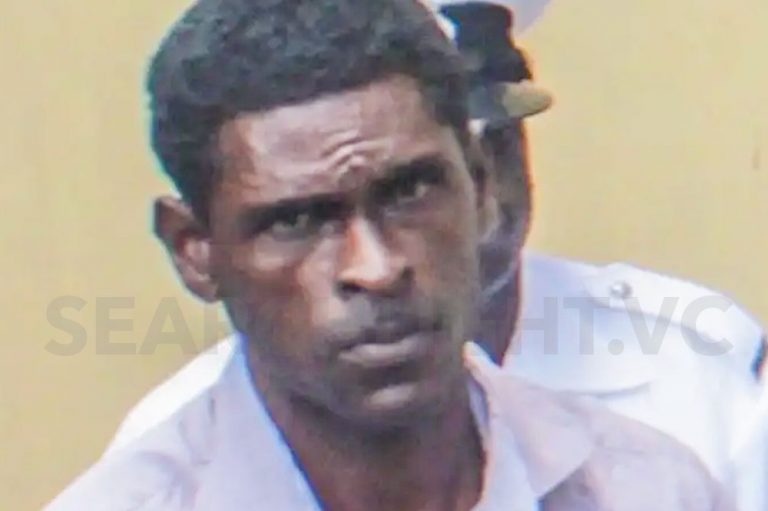 From the Courts, News
May 19, 2023
Woman drops wounding case against her common-law husband
A man who was accused of wounding his common law wife, was freed from the charge when the victim indicated to the court that she did not wish to proceed with the matter against him What was expected to be the start of a trial, turned out to be a lucky day for fisherman, Glenroy Adams, of Paget Farm, Bequia when he made his third appearance at the Serious Offences Court on a charge of wounding.
On April 18, Adam pleaded not guilty to a charge that on April 17, 2023 at Gellizeau/Paget Farm he did unlawfully and maliciously wound Asheba Hazell of Gellizeau/Paget Farm, Bequia.
Adams was remanded in custody for one day before Chief Magistrate Rechanne Browne granted him bail. He had told the magistrate that the complainant had already left their home; however, the court needed confirmation from the police that this was the case.
When Adams was taken back before the court, he was granted bail in the sum of $4,000 with one surety. He was ordered to have no contact with Hazell and to report to the Paget Farm Police Station once a week.
The matter was adjourned to May,16 for trial. However, when the case was called on Tuesday, May 16, the defendant's common law wife told the court that she did not wish to proceed with the matter.
On the day of Adams's arraignment Prosecutor, Station Sergeant Renrick Cato, told the court that the complainant was hospitalized after the incident occurred. He also said Hazel and Adams are living together and since the incident, the woman was fearful for her life and had to make follow up visits with the doctor.
Adams in his defence told the court, "we got in a dispute, me and my woman, and I am very sorry of what happened."
The magistrate asked him why he was saying that he was sorry since he pleaded not guilty, and his response was "is because of how she look and thing I feel bad for her."
He was further instructed to stay away from Hazell pending the outcome of the matter as the magistrate said she assessed the medical report and from what she saw, it did not look good, but as it stands the defendant was not guilty.
Adams and Hazel have been living together for 16 years; they have four children.