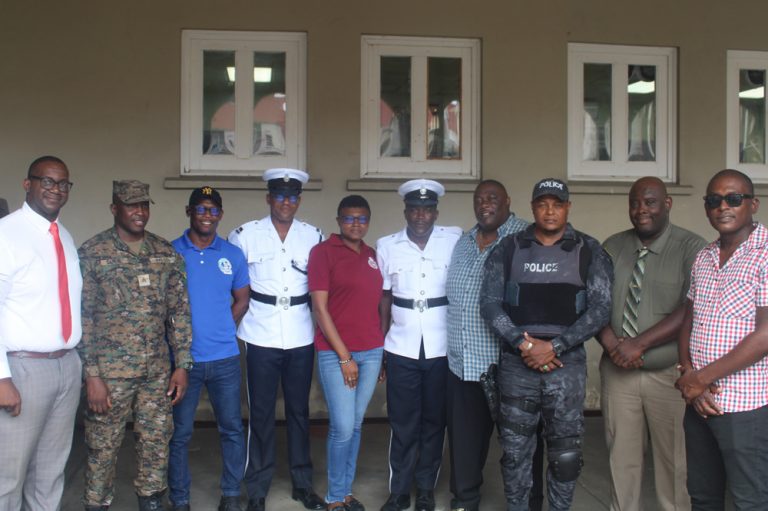 Twenty one police officers celebrate 20 years of service
Mother's Day was not only filled with love for mothers; it was also a time of celebration for 21 members of the Royal St Vincent and the Grenadines Police Force ( RSVGPF) who celebrated 20 years of service in that organisation.
The three females and 18 males who were enlisted into the RSVGPF on May 14, 2003 thanked Almighty God for guiding them through their journey; their families and friends for their support; their colleague training recruits; and all the other persons who have contributed to their development and career in the Police Force.
The elated officers are Assistant Superintendent of Police, John Ballah; Sergeants, Billy Mark, Ken Samuel and Atnel Ash; Station Sergeant Alvis Daniel; Corporals Bennet Creese, Josephine Andrews, Kenrick Williams, Shamrock Pierre, Rennetta Jordon- Millington, Terry Phillips, Corsilla Adams, and Calvert Cuffy; Constables; Kensley John, Gideon Naton, Mohammid Lavia, Ordell Charles, Neil Davy, Tadius Mc Allister, Kwaanza Phillips and Rohan Walker.
It was not always smooth sailing for some of the officers who spoke with SEARCHLIGHT as they noted that they experienced challenges along the way but through it all, they collectively expressed that they endured the hardships and maintained their discipline and persevered.
Assistant Superintendent of Police, John Ballah, reflecting on this milestone said he provided advice to his junior officers that through everything they should work hard and maintain their discipline.
"Educate yourself, not only for a position in the police force but for when you leave and opportunities outside," Ballah said.
The celebrants said they are looking forward to continuing their effective contributions to the RSVGPF and the people of the St Vincent and the Grenadines.