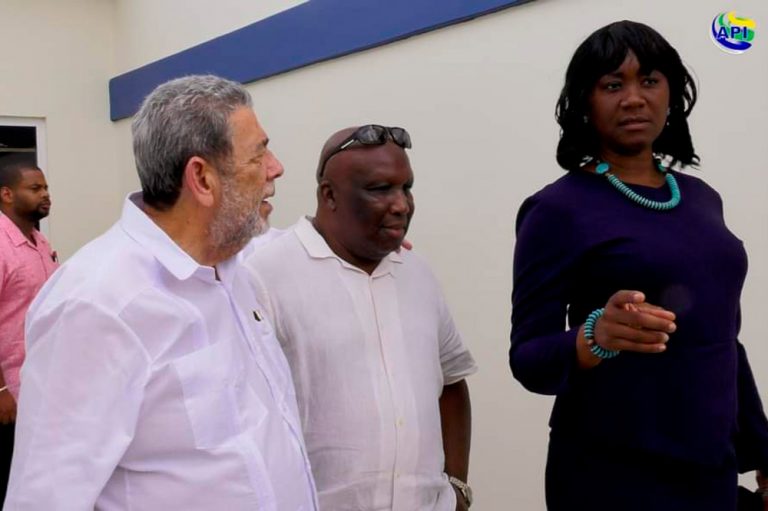 MRI services to be available locally by end of June
The Magnetic Resonance Imaging (MRI) machine which was recently transported to Georgetown will be officially launched on June 29, to coincide with the 5th anniversary of the opening of the Modern Medical and Diagnostic Complex.
Word of this came from Prime Minister Dr Ralph Gonsalves, as he spoke on NBC radio on Wednesday, May 17 saying he sees this as good news for the health sector.
The MRI was scheduled to arrive here on May 14; however Gonsalves said the medical diagnostic equipment arrived here ahead of schedule.
Two engineers from Poland are already in the state and will be working to have the MRI up and running at the complex in Georgetown.
The MRI was transported to Georgetown on Saturday, May 13, and on Monday, a team of technical persons worked to put it in its module.
The Prime Minister said there are other technical works to be done as it relates to the setting up of the MRI.
This is expected to take about six weeks and plans are in place to have the MRI officially launched on June 29.
The $5 million MRI is just one of the many diagnostic tools available at the health complex at Chili Village in Georgetown. The Modern Medical and Diagnostic Complex was constructed at a cost of over EC$20 million. The complex is a collaborative effort between the governments of St Vincent and the Grenadines and Cuba. It was officially opened in July 2018.