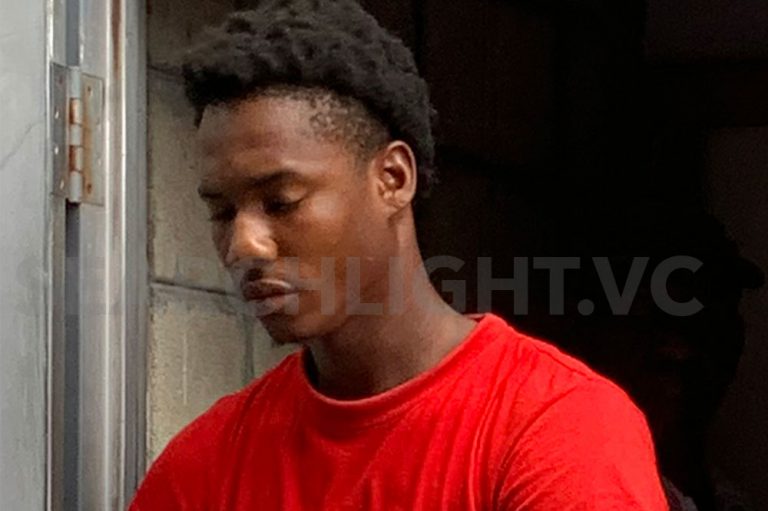 From the Courts, News
May 19, 2023
Conductor who assaulted another conductor to know his fate on Monday
A conductor who assaulted another conductor because the van that the other conductor works on, blocked the van that he works on will know his fate next Monday, May 22.
When 26 year old Everad Jacobs appeared at the Serious Offences Court on May 15, his lack of remorse led to him being remanded in custody to allow the magistrate time to contemplate what sentence to hand down.
Jacobs, who hails from Ratho Mill pleaded guilty to a charge that on May 13, 2023, at Richmond Hill, he did assault De' Quan Miller of Fair Hall causing actual bodily harm.
When Prosecutor, Corporal Delando Charles presented the facts, the court heard that the complainant knows the defendant very well, however they are not friends.
On the day of the assault, at around 4:45 p.m Miller was at the bus stop at the Peace Memorial Hall taking up passengers for motor vehicle H-3014, the minivan on which he works.
While doing so the virtual complainant felt someone slap him to the right side of his face.
When he turned around he saw Jacobs running away and going to Motor vehicle H-5024, the minivan on which he, Jacobs works. The matter was later reported to the Calliaqua Police Station and medical forms were issued to the virtual complainant to see the District Medical doctor.
Jacobs was then arrested and charged for the offence of assault causing bodily harm.
When Chief Magistrate Rechanne Browne asked the defendant why she shouldn't send him to prison, he stood silently before acknowledging that his actions were wrong.
Browne asked "you didn't think at all"? She noted that if he had a knife on the day of the incident, he may have appeared before her on a totally different charge.
Jacobs explained that the mini van on which the complainant operates was blocking the mini van that he works on, and, as a result he approached Miller.
Browne told him "Your driver in your van and you [go] to the conductor who is not a driver of the van to say why you blocking up the road, that is something to get aggressive for to run and slap him? she asked.
She also pointed out to Jacobs that he has no previous convictions but that "you will get one, a criminal conviction".
The magistrate was not of the opinion that the man was remorseful, as a result she remanded him into custody until she considers her decision.
Jacobs will be sentenced on May 22.