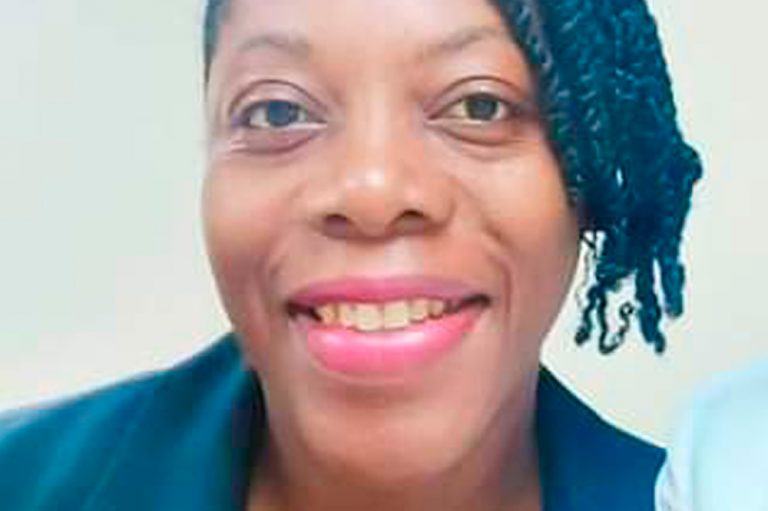 Donnette O'Neil re-elected as President of Soroptimist International SVG
Members of Soroptimist International St Vincent and the Grenadines (SISVG) re-elected Donnette O'Neil as president at their 36th annual general meeting on April, 29.
A release from the organisation states that O'Neil was returned by a unanimous vote, she will serve in this capacity for a second year.
Other members voted in to serve on the Board of Directors were: vice president, Jane Farrell; secretary Jonelle O'Garro; treasurer Christine da Silva; programme action Shannon Durrant-Samuel; membership and safeguarding Andrea Gaymes – Mohess; governance and development Rene Baptiste; communications Lavinia Gunn ; with Ikarmola Laborde continuing as Immediate past president.
Euna Thompson and Samantha Cordice respectively continue in their positions as assistant treasurer and assistant secretary. Rene Baptiste continues to serve as the Club's representative at the regional body Soroptimist International Caribbean Network (SICN) in the capacity of president elect.
In her report president O'Neil noted that despite it being a challenging year for many sister Clubs internationally which saw a reduction in membership and minimal growth, SISVG was able to attract six new members and develop additional programmes and projects having focused mainly on volcanic emergency relief during the previous two years. Her motto for the year, ''Nothing worthwhile comes easily. Work, continuous work and hard work is the only way to accomplish results that last." (Hamilton Hunt), enabled her to focus on the three Es – Educate, Empower, Enable – guiding principles of Soroptimism as the Club continued to strengthen all its activities targeting women and girls facing challenges.
While thanking the executive and Club members for their support during the year, the president also reminded members that volunteerism is about dedicating time to connect and assist with the many Club activities that make an impact on the community.
Two noteworthy events were highlighted during the AGM. The Club received an award from Soroptimist International Caribbean Network (SICN) for the most impactful work in the Caribbean Network during 2021 – 2022 when over 3,000 lives benefited from SISVG's emergency relief efforts during and after the eruptions of La Soufriere volcano. The second was the incorporation of the Club as a non-profit organisation in February 2023.
The theme of the empowerment of women and girls was highlighted throughout the year. Programme Action headed by Shannon Durrant – Samuel held the annual Girls On Fire programme in July 2022 . It was attended by 18 secondary school girls under the theme " My Voice, Our Equal Future." It was a great success covering topics such as public speaking and increasing self confidence, the release states.
Other activities during the year spotlighted violence against women and girls, human trafficking, the prevention of cyber bullying among teens and networking with the Medical Association to raise awareness of breast cancer by assisting in sharing documentation to educate on Self Breast Examination. Improving literacy continued to receive attention with books being donated to libraries at the Sandy Bay Government School in May, 2022 and Spring Village Methodist and Chateaubelair Methodist Schools in 2023. Books will also be donated as part of the Women Behind Bars Project to women who are incarcerated. Glebe Preschool, Helping Hands Centre and the Female Surgical Ward continued to receive support.
Developing this theme further the Club networked with a sister Club, the Soroptimist International Club of San Fernando, and the Barrouallie Training Institute to develop and launch a sewing project. Twelve sewing machines and fabric were donated by SI San Fernando with SISVG donating funds including transportation costs to enable needy students attend classes.
Continued support was provided to Glebe Pre School, Helping Hands Centre, The Female Surgical Ward, the elderly and to the annual scholarship holder.
It was noted that the Club continued to raise its profile allowing it to increase its networking capacity with member representation at many events including Rene Baptiste attending the "Freedom from Slavery Forum " in Port of Spain in February, 2023 and the president in the round table discussion regarding The Digital Divide hosted by the Public Service Union.
Both the president and the programme action Chair recognised and thanked the many institutions, groups, individuals and patrons at fundraising events. This support enables the momentum to keep Soroptimism alive – to educate, empower and enable girls and women in SVG to overcome challenges to achieve their full potential.