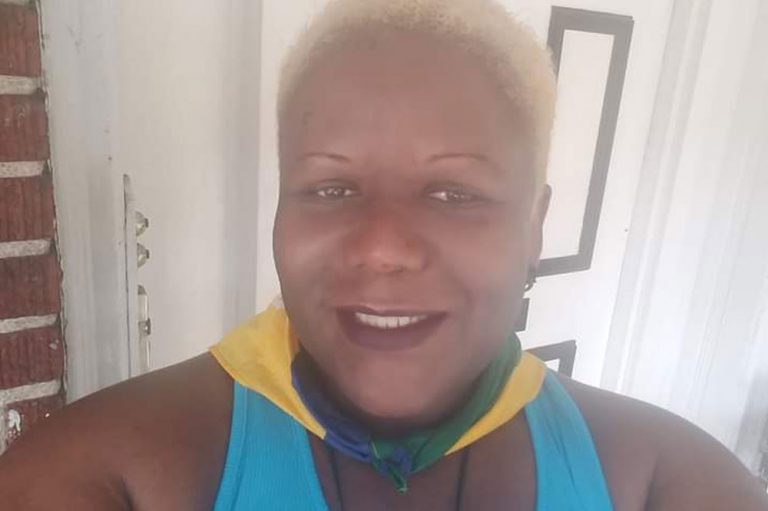 Vermont woman shot in NY, third family member to die violently
The Wilson family of Vermont has seen their fair share of violent deaths in the family, the latest one coming last Sunday around 3:00 a.m. when one of their own was gunned down in Brooklyn, New York.
The latest death in the family is that of Jacqueline "Tita" Wilson.
Jacqueline, a 49-year-old woman from Queensbury Vermont who made the United States of America (USA) her home for over 20 years, was shot and killed by her Jamaican boyfriend.
Following the deadly gun attack, Peter Hibbert, 48, was charged for shooting Wilson in the head, torso, arm, and leg inside their home located on East 96th Street near Clarkson Avenue in Brownsville.
"She was my favourite cousin…", Blessing Wilson told SEARCHLIGHT on Thursday.
The grieving Vermont woman said when she heard the news that her cousin, a domestic worker, was shot and killed she fell to the ground and started crying.
She said she and her now deceased cousin were close and even celebrated their birthday on the same day, February, 7.
"I called her on Friday and I didn't get her but I got her on Saturday and she was telling me that I should not be worrying when I did not get her because if she dead I would hear the news.
"She said 'why you ah gwaan so big sis?' when I was saying I didn't get her on Friday," Blessing told SEARCHLIGHT.
She said the mention of death in the conversation didn't mean anything to any of them, but on Sunday morning when she got out of bed to prepare a meal for her husband who goes to work early, she had a bad feeling.
"I got the feeling something wrong…", Blessing said while noting that she mentioned this to her husband who told her to return to bed if she was not feeling well.
"I feel it to my heart and her mother (Millicent Wilson)… is really taking it on," Blessing related, while revealing that the dead woman's mother is 73 years old and referred to Jacqueline as, "my hand and foot".
"She would always discuss everything with her mother and to lose your daughter like that, is real hurtful.
"She never hinted at any issues, she kept things to herself," Blessing commented, while noting that her cousin was the breadwinner in the home and was taking care of the alleged killer.
"She minding him. I don't understand how he kill the poor girl like this," Blessing lamented.
"Me nah feel happy, and if he was close to me, I would kill he. Nothing too good for her to send for me," Blessing said, while stressing how devastated the family is by news of the violent incident.
"We need justice, I swear because my cousin was so nice.
"To be honest, I would like we get justice in the family because my aunt is taking on this thing real hard because she have pressure and sugar…".
A US newspaper reported that the shooter is alleged to have told the dead woman's daughter, who just had a baby, that he had shot her mother and was going to shoot everyone in the house. The woman locked herself in a bedroom with the baby, according to reports.
Wilson is said to have died at the Brookdale University Hospital and Medical Center after being transported their by police.
Report are that Hibbert and Jacqueline were together for about two and a half years and the police responded to a domestic incident in 2021 relating to the couple.
Jacqueline had lived in the home for about 15 years.
A neighbour also told reporters that he heard the couple arguing on Sunday around 2:30 a.m. but paid it no mind as the neighbourhood is "rowdy".
Blessing revealed to SEARCHLIGHT that this is the third violent death in their family as in 2017, her brother Lement "Exodus" Wilson was shot and killed in the public road in front of her home, while in 1984, Adolphus Wilson, her father was murdered.
She said she was 13 years old at the time her father died and two men, Orville and Wilkie Jessop (father and son), were hanged for the murder.
Her brother, who was 49 at the time was gunned down in Francois, Vermont, when he and his brother, Darius Dreyfus Wilson, were on their way to hunt.
The same week he was killed, Lement, who was released from prison earlier the same year, was scheduled to appear in court to testify against Denzil Glasgow, who is alleged to have shot him in June 2017. He had received death threats but ignored them.
Back in April 2013, New York City police officer 43 year old Rosette Samuel (originally from Vermont), shot her one-year-old son, and the baby's 33-year-old father Dason Peters, before turning the gun on herself at her home in the Flatlands section of Brooklyn. Samuel's 19-year-old son, escaped through a window and called 911.
Also back in 2018, St. Vincent-born William Caruth was jailed for 25 years in the USA for killing his pregnant daughter Anndrea Caruth and hiding her body in his apartment in January, 2016.
The Caruths are originally from Dubois, a community located next to Vermont.