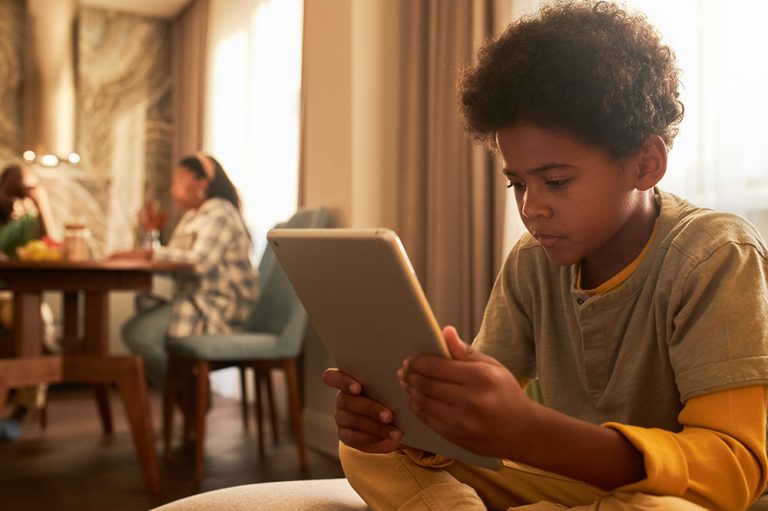 Parents warned to keep a close eye on their children's devices
This is the advice coming from Jasmine Francois-Creese, coordinator of the Student Support Services, to parents of school-aged children who own and operate a mobile device.
The Student Support Services is a Unit which falls under the umbrella of the Ministry of Education and offers assistance to students and parents in a range of areas including behaviour modification, counselling and academic support.
Through their workshops, the Unit focuses on equipping parents with the knowledge to protect their children from dangers they may encounter while online. During an interview with SEARCHLIGHT Francois-Creese, highlighted the many dangers that exist in the online space especially as it relates to internet grooming.
Grooming is a term used to describe the practice of an adult establishing a connection with a minor with the goal of exploiting and or abusing them. Francois-Creese said this is an area parents need to be aware of as children are spending more and more time glued to their phones and tablets.
She said keeping children away from mobile technology may not always be practical, and parents need to know what activities their children are engaging in and take steps to protect them from harmful influences.
Francois-Creese said while parents may be aware of the predators who lurk on social media apps, there is also a hidden danger with gaming sites that feature chat rooms, and she urged parents to keep a close eye on the messages that are being sent to their children.
"Yes, you're gonna give your child a phone, you're gonna give your child a tablet, you need to know the password. You need to know how to set parental locks. Yes, the child knows how to put things in the bin, you need to know how to search the bin. But we also encourage parents, especially with the primary schools, to have their children's devices locked into yours, so you can know what they are doing."
Creese warned parents to be on the lookout for certain behaviours in children which could point to them engaging with persons online who could be a threat to their safety. She noted secrecy about who they are interacting with, being withdrawn, and efforts to conceal their devices as warning signs of a child possibly being groomed by an adult.
Zeroing on primary-school children, Francois-Creese said she believes parents need to limit social media use for this age group.
"There is really no need for a primary school child to have a Facebook account. Personally, I don't think there's any need for a primary school child to be communicating constantly with anybody on WhatsApp … in the same way that you wouldn't want your child just to get on the road and be talking with everybody they meet. So parents need to really take control of how involved children, especially at the primary level, are in what their online footprint is like. They really shouldn't have much beyond going in there in terms of accessing work. Yes, you know, they can play games and watch the little movies, but there's a limit to how much of an online presence a primary school child has and parents will need to monitor that."