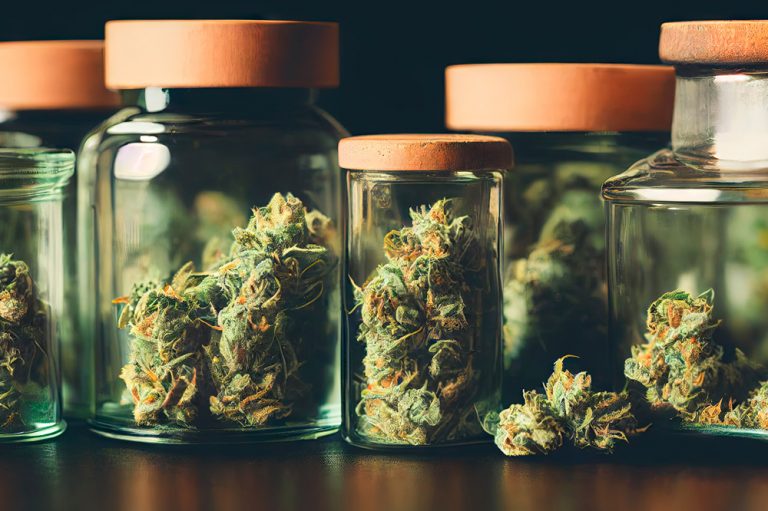 Young employee bonded for stealing his employer's medicinal marijuana
A young man who stole medicinal marijuana from a company that he worked for and sold it in his community was bonded when he appeared in court last week.
Antonio York, 21, of Walvaroo appeared at the Serious Offences Court on April 21, where he was sentenced for theft.
He pleaded guilty that on March 4, 2022 at Ottley Hall, he stole 39.9 grammes of High Testra Hydro Cannabinol (THC) Cannabis valued at $987.50; 25.9 grammes of Kief Cannabis valued at $1,295.00; and one dime bag containing a quantity of cannabis seeds with a value of $100.00, for a total value of $2,382.50, the property of Ottley Hall Medicinal Facility.
The court heard on Friday, April 21 that the virtual complainant is the general manager of a cannabis company called Medicinal.
She knows the defendant very well and he was working with the company for about five months at the drying facility located at Ottley Hall.
On Friday, February 18, 2022 at about 11:19 a.m the manager received a tip via email that the defendant was stealing the company's products and selling them in his community. As a result, they conducted an investigation that confirmed that he was selling, but they had no solid evidence.
On Friday March 4, 2022 at about 4:45 p.m the security guard, Jamal Nimblett did his routine exit search and found a dime bag containing cannabis seeds in York's backpack that belonged to the company and notified the manager who reported the matter to the police. PC 1024 Wilkes entertained the report and visited the scene.
The defendant admitted to stealing the marijuana and seeds from the company, and three separate ziplock bags containing quantities of Kief cannabis and cannabis seeds were pointed out to the police.
During plea mitigation in court, York's lawyer, Grant Connell told the court that his client had shown genuine remorse, he did not waste the court's time and he assisted the police. He also pointed to the sentencing guidelines noting what would be an appropriate sentence, and argued for a bond to be imposed.
However, prosecutor, Station Sergeant Renrick Cato, told the court that there was a breach of trust and he asked for a suspended sentence, noting that there is a difference between a bond and a suspended prison sentence.
Chief Magistrate, Rechanne Browne consulted the sentencing guidelines and started at a custodial sentence of four months.
She then looked at the aggravating factors of the offence and highlighted that the offence was one which was influenced by stealing. Mitigating was that the property was restored; both the aggravating and mitigating factors balanced out.
The Chief Magistrate found no aggravating factor of the offender; mitigating for him was that he had no previous convictions, he is still a youth, and he had shown genuine remorse.
The mitigating factors outweighed the aggravating factors and four months were deducted from the sentence.
This brought the sentence down to a non-custodial sentence, and the defendant was bonded in the sum of $2,500.00 for 10 months. If he breaches this sentence, Yorke will be required to pay $2,500.00 forthwith or spend 10 months in prison.