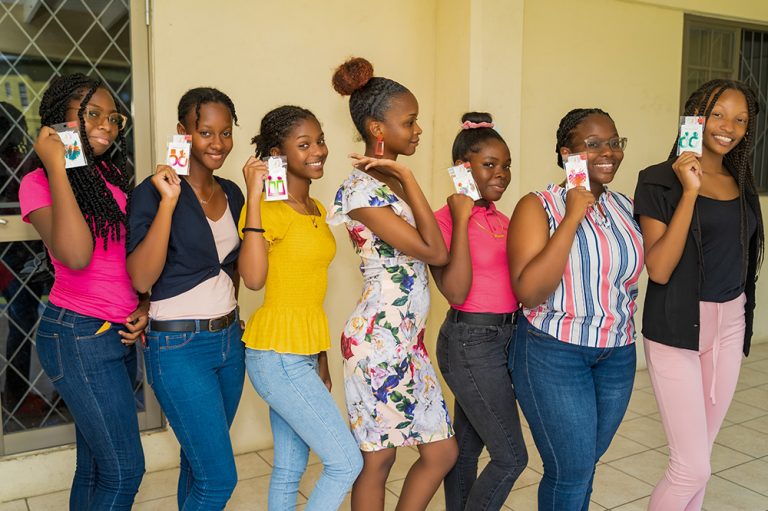 Girl Guides Association concludes entrepreneurial programme
The Girl Guides Association of St Vincent and the Grenadines (SVG), with support from the Taiwan ICDF concluded a 5-day workshop dubbed "Start-Up SVG" at the Girl Guides Headquarters in Level Gardens on Saturday, April 15.
At the closing ceremony, 37 participants received certificates of achievement, a release from the Association states.
In keeping with the objectives of the programme, the lead facilitator, Sade Jemmott-Forde of Barbados provided guidance on how to develop ideas, transform these ideas into business plans and assess for feasibility, while also providing insight on how to strengthen existing businesses.
Complementary to the theoretical underpinnings of the programme, participants benefited from creating five simulated businesses: Jewelrify; Tasty Island; Magic Touch; Rosemary Nucifera; and Creamy Creations.
In 48 hours, all businesses were able to achieve profits with 'Jewelrify' attaining the highest profit of $1,120.50 from their custom-made resin earrings, with the business tagline- 'Fashion with a Passion'. The group members of Jewelrify led by Jarrece Roberts earned a bonus of $1,000 for achieving the highest profit.
In the second place, the simulated business 'Tasty Island' attained a profit of $749; while 'Magic Touch' was in third place with a profit of $710.20.
Other cash awards included-
The Start-Up SVG Preparatory Business Challenge Awardees: Jochebed DeShong and Niara Douglas, who received $200 each.
The Start-Up SVG Early Bird Awardees, Areyanna Balcombe, Alyssa Hunte, Zaronique Forbes, Leah Nanton, and Tyler Matthias, each received $100.
The Start-Up SVG Early Bird Group Award: 'Jewelrify' received $400.
The Start-Up SVG Most Promising Entrepreneurs in each business were: Jarrece Roberts (Jewelrify); Nyah James (Tasty Island); Rhianna Haynes (Magic Touch); Isabella Sam (Dangling Hoops); Karen Bellingy (Rosemary Nucifera); and Alyssa James (Creamy Creations), each received $200.
The Start-Up SVG Best Business Logo and Promotional Materials Award was won by Dangling Hoops led by Shenelle Wynne.