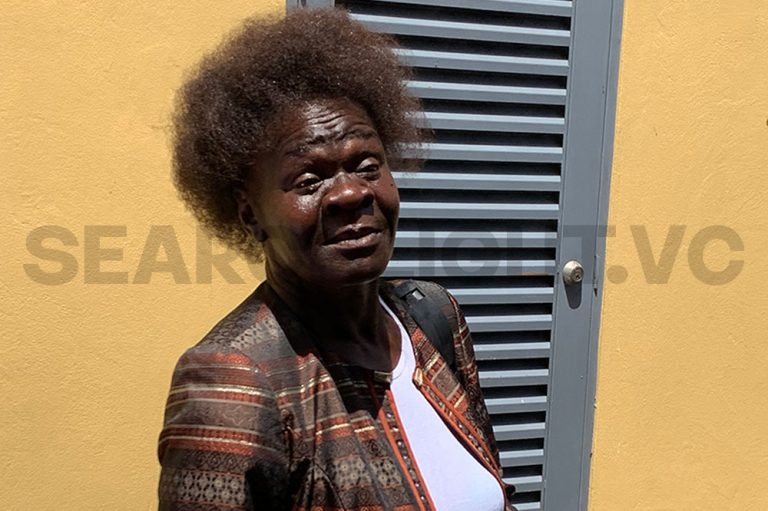 From the Courts, News
April 21, 2023
Vendor who ripped security officer's t-shirt ordered to pay compensation
A street vendor was ordered to pay compensation after her irritation resulted in her ripping a security guard's T- shirt when she failed to comply with vending restrictions
Luenda Cuffy of Barrouallie appeared at the Serious Offences Court on April 17, where she pleaded guilty to a charge that on April 14, 2023 at Kingstown without lawful excuse, she damaged one black T- shirt valued at $50.00, the property of Kevin Neil of Peniston intending to damage such property.
According to the facts, the virtual complainant is a 42 year old security officer employed by the Kingstown Town Board.
On April 14, at about 11:00 a.m, Neil was in the presence of other security personnel and members of the Royal St. Vincent and the Grenadines Police Force along Lower Bay Street removing vendors who were selling on the street.
Cuffy, who is a vendor, was selling in that area opposite Coreas mini mart. She was vending in a trolley and Neil approached her and asked that she remove her trolley and stop vending on the street.
The defendant did not comply with the instruction of the security officer even after several requests. Neil then held onto the defendant's trolley and placed it in a truck that was close by.
Cuffy became annoyed and grabbed onto Neil and scuffed him by his chest resulting in his shirt being ripped.
She was then arrested and charged for the offence of damage to property.
When Chief Magistrate, Rechanne Browne, asked the defendant if she thinks the offence that she committed was sufficient to send her to prison, her response was "no."
However, when she was asked if she thinks the offence is one where she should be ordered to pay compensation she told the magistrate "…well my love, if I have to pay compensation for the shirt I have no problem with that."
Cuffy was ordered to pay compensation in the sum of $50.00 for the damaged T- shirt.