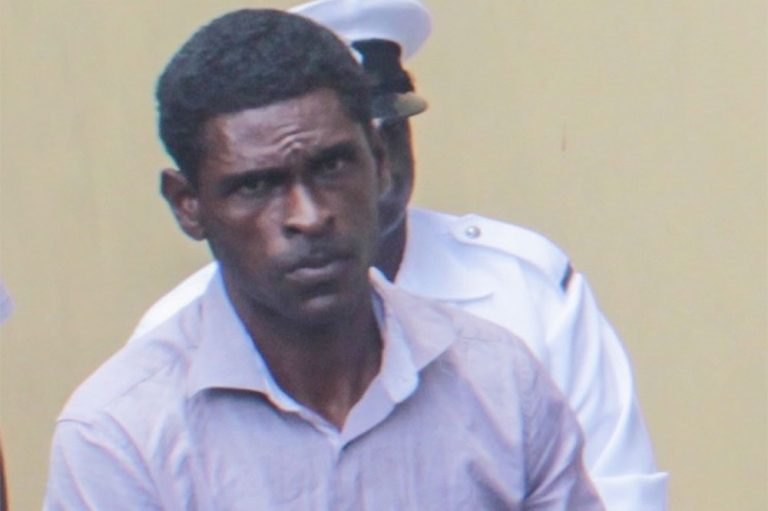 From the Courts, News
April 21, 2023
Man pleads not guilty to wounding his common law wife
A man from Bequia who pleaded not guilty to wounding his common law wife has apologised for the injuries inflicted on the woman noting that he 'feels bad' about it.
Glenroy Adams, a fisherman of Paget Farm, Bequia appeared at the Serious Offences Court on April 18, where he pleaded not guilty to wounding.
He is facing a charge that on April 17, 2023 at Gellizeau/ Paget Farm he did unlawfully and maliciously wound Asheba Hazell of Gellizeau Paget Farm, Bequia.
Prosecutor, Station Sergeant Renrick Cato, told the court that the complainant is the common law wife of the defendant and she spent one day at the hospital.
He also said Hazel and Adams are living together and the woman is fearful for her life; she has to do follow up visits to the doctor.
Cato asked the court for one week to allow him time to make proper representation as it relates to the victim's condition and also to allow her enough time to find somewhere else to stay.
The defendant told the court that he has four children and he has been living with the victim for 16 years. He said that since the incident occurred she had already left the home and had taken the children with her.
"I will not molest her if you grant me bail," he told Chief Magistrate Rechanne Browne.
Adams said he is the provider for his children and he misses them. When asked if he loves his common law wife as well he said, "I love her very much, I swear to God."
He also said "we got in a dispute, me and my woman, and I am very sorry of what happened."
The magistrate then asked him why he was saying that he is sorry since he pleaded not guilty, and his response was "is because of how she look and thing I feel bad for her."
The prosecutor asked Adams if he understands the difference between being guilty and not guilty and he said 'yes' adding that he was going to obtain legal counsel.
While noting that Hazell had already left the home, the magistrate told Adams that she was remanding him into custody until the police can verify that the complainant has found somewhere else to stay. She also warned him to stay away from Hazell. She said as well that she has assessed the medical report and from what she has seen, it does not look good, but as it stands the defendant is not guilty.
The police was able to confirm that Hazell did in fact leave the home, and Adams returned to court on April 19.
The prosecution did not object to bail but asked for reporting conditions and that he has no contact with the complainant.
The Chief Magistrate granted bail in the sum of $4000.00 with one surety. Adams is ordered to have no contact with the complainant, and he must report to the Paget Farm Police Station every Friday between 6:00 a.m – 6:00 p.m.
The matter is adjourned to May 16, 2023.