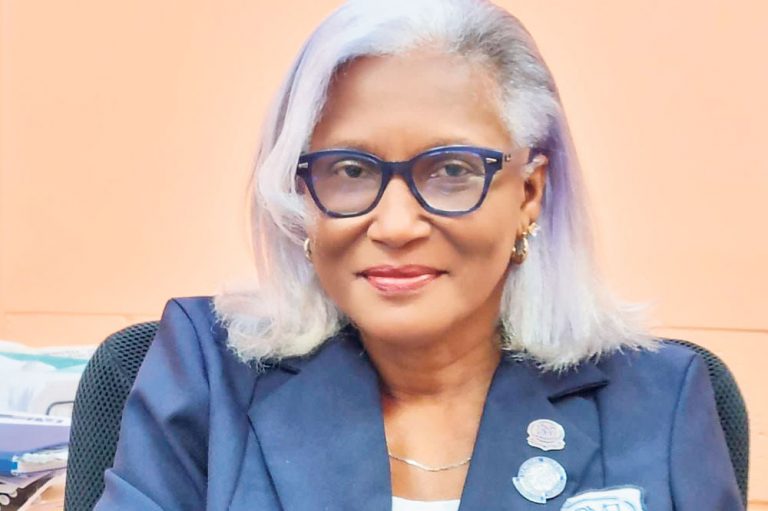 Vincentian making strides in Barbados health sector
Vincentian, Dr Fay Parris is making strides in Barbados as the President of the Barbados Nursing Association (BNA), and a lecturer at the Barbados Community College.
Born in the Marriaqua Valley food basket, Dr Parris has equal love for St Vincent and the Grenadines (SVG) the land of her birth, and also for her adopted homeland, Barbados. Dr Parris is the daughter of Vincentian, Annette Parris-Mc Kie and Barbadian, Ivan Parris, (deceased).
She had her primary and secondary education in Barbados and returned to St Vincent to begin her illustrious nursing career.
Her first stint as a nurse was at the then Kingstown General Hospital, now the Milton Cato Memorial Hospital (MCMH).
Dr Parris has climbed the ladder of success in the health profession, and now holds an Education Doctorate in Education Leadership; Higher Education.
At present, she lectures in Geriatrics and Gerontology at the Barbados Community College.
In an interview with SEARCHLIGHT on Wednesday, Dr Parris made a call for Caribbean states to do more as it relates to caring for the elderly.
"We need to do more and we also need to remember that as a person ages, they develop co-morbidities…that's the reality of the elderly."
Apart from other challenges associated with the ageing process, Dr Parris said that caregivers also need training in managing their patients' co-morbidities.
It is her view that in the Caribbean, not enough care is provided for the population of elderly persons.
"We only provide minimum care," Dr Parris noted.
She explained that optimum care of the elderly also includes looking after their mental health.
She is firm that training is also needed for caregivers to be better able to identify and manage signs and symptoms of dementia.
Dr Parris said in SVG a more structured approach is needed in providing care for the elderly, including a higher level of training for nurses and care givers.
While she admits that there is a place for nursing homes in the Vincentian society, Dr Parris is adamant that "the best place for the elderly is to be in their own homes."
She explained that while being cared for in their own homes, elderly persons feel a greater sense of familiarity and comfort.
Dr Parris also made a call to her fellow Vincentians to be supportive and respectful to the elderly persons among them.
Before returning to Barbados in 2000, Dr Parris taught at the School of Nursing in St Vincent and the Grenadines, which is now part of the SVG Community College.
"I love helping people, that is my passion," she said.
This Vincentian health care provider and lecturer has dedicated close to 40 years of her life to the nursing profession.
On February 28 this year, she was elected President of the Barbados Nursing Association and was sworn into office on March 30.
Speaking at the association's recent Annual General Meeting Dr Parris said "my vision for the Barbados Nursing Association is that it continues to be a leading force in shaping the future of nursing in Barbados."
"The future does not just happen.
"My goal is to provide a platform for members to enhance their professional development by connecting with members, working as a team and harnessing their expertise and energy."
She said that this will be achieved through advocacy and representation at all levels of nursing.
Under Dr Parris' watch, the BNA would be seeking recognition for the valuable services provided by nurses.
She wants to ensure safe staffing levels, better working conditions, provision of uniforms, and the timely payment of salaries.