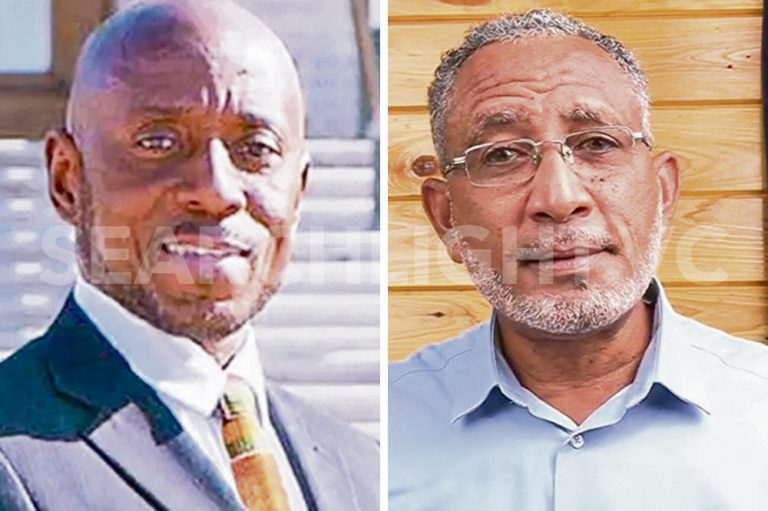 No change in policy regarding relationship with Taiwan, says Opposition Leader
The declaration of undying friendship with Taiwan expressed on Tuesday by an Opposition Member of Parliament in no way reflects any change in the position of the New Democratic Party regarding its relationship with the Republic of China on Taiwan.
So says Leader of the Opposition and President of the New Democratic Party (NDP) Dr Godwin Friday, who told SEARCHLIGHT on Wednesday that comments made in Parliament by Member of Parliament for East Kingstown, Fitzgerald Bramble were simply an expression of gratitude.
"We have diplomatic relations with Taiwan, we have maintained good relations with them in terms of our relationship in the country; the way in which we conduct business, and we attend functions, we get along. We are very thankful for the support that they have provided and I think that is what he was reflecting, and that is not different from what we have said in the past," the Opposition Leader said.
On Tuesday, during debate on a Bill for an Act to authorize the government to secure a US$45 million loan from Taiwan to assist in financing the National Secondary Roads Improvement Programme, Bramble, while expressing thanks to Taiwan said: "The fact is, the New Democratic Party has always been a long standing friend of the government and people of Taiwan and we don't intend to change that."
Bramble's statement was interpreted by some, including members of the Government, to mean that the NDP had retreated from the position articulated in 2016 by former president Arnhim Eustace and endorsed in 2018 by current party leader Godwin Friday, that if elected to government, the NDP will adopt the "One China Policy" and cut ties with Taiwan.
Minister of Finance, Camillo Gonsalves who presented the Bill in Parliament said in response to Bramble's statement that you could have "knocked [him] down with a feather" when he heard what amounted to the "radical repositioning of the position of the party (NDP) regarding continued recognition of Taiwan…".
Gonsalves told members of the House he was happy as a Parliament that the Government and Opposition of SVG are unanimous in their support of Taiwan and intend to continue the relationship with Taiwan. Gonsalves said he hopes Beijing hears this.
However Friday told SEARCHLIGHT that any statement on the NDP's position " in respect to one country or another" would come from him.
" I have not said anything contrary to the position we have adopted in the past."
In 2018, at a press briefing at Democrat House, Friday told journalists that If the NDP is to form government, they will sever ties with Taiwan and instead pursue diplomatic relations with mainland China.
When pressed on Wednesday whether the NDP will sever ties with Taiwan in favour of diplomatic relations with the People's Republic of China should the NDP form government at the next General Elections, Friday said the party will take that decision when the time comes.
"…[We] look for the best interest of St Vincent and Grenadines, and international relations, especially as it relates to those two countries, are always in flux and they seem to be changing almost on a daily basis. And so we assess those situations as the election emerges. The election is not a reason for adopting a position. Our position is based on principle," Friday said.
He however reiterated that the NDP has "very good relations with Taiwan and we continue to have those relations. They are a country that we have diplomatic relations with and that we have had cordial and friendly relationships over the past number of years. We hope to have those relations with them."