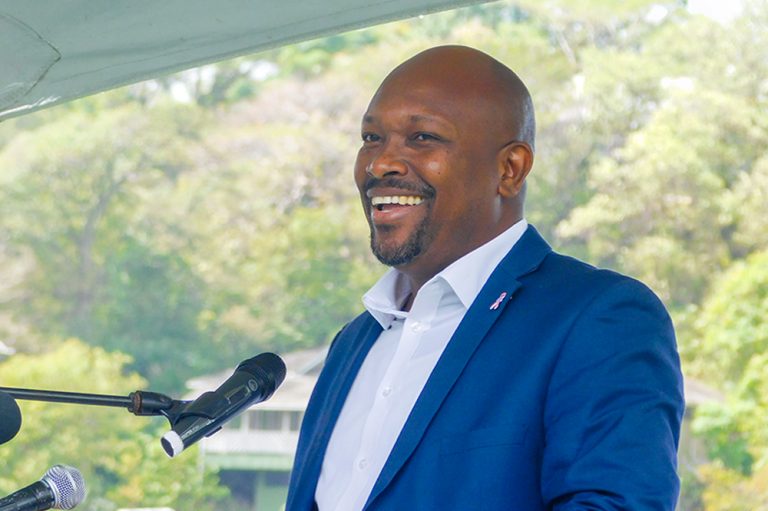 Japan injects $US 2.3 million into the local fisheries sector
The Government of Japan is injecting $US 2.3 million into the local fisheries sector.
Minister of Agriculture and Fisheries Saboto Caesar, extending thanks to the Government and people of Japan, said, "they have created an enabling environment for us to support the improvement of the fisheries infrastructure in St. Vincent and the Grenadines and with this assistance we will be able to bring cutting edge technology to established infrastructure".
The Minister added that the opening of the Argyle International Airport has positioned this country for an increase in the exportation of fish and other marine products, and with initiatives like the Fleet Expansion programme the fishing industry is taking off.
To date, 130 persons have applied for pirogues and the Government will support the human resource capacity for the operations of Tuna vessels. Minister Caesar said this will not only ensure a major transhipment point of fish for foreign flagged vessels but to develop an indigenous fleet flagged by St. Vincent and the Grenadines while operating within the legal framework of international law.
Ambassador of Japan to St. Vincent and the Grenadines, Matsubara Yukata said the donation supports a valuable project which joins the list of other programmes of assistance currently being carried out.
Other programmes of co-operation between SVG and Japan are in such areas as health care, technical capacity building and sargassum management among others.
The Ambassador stressed that the initiatives are testament to the long standing relationship between both countries while addressing issues of human rights, democracy and the sustainable use of marine resources.
The signing ceremony was held on Monday, April 3, at the conference room of the Fisheries Division.
Japan has designated 2024 as Japan – Caricom friendship year and has plans to facilitate exchanges throughout the Caribbean in various areas. Japan and St Vincent and the Grenadines established diplomatic ties in 1980 (API).