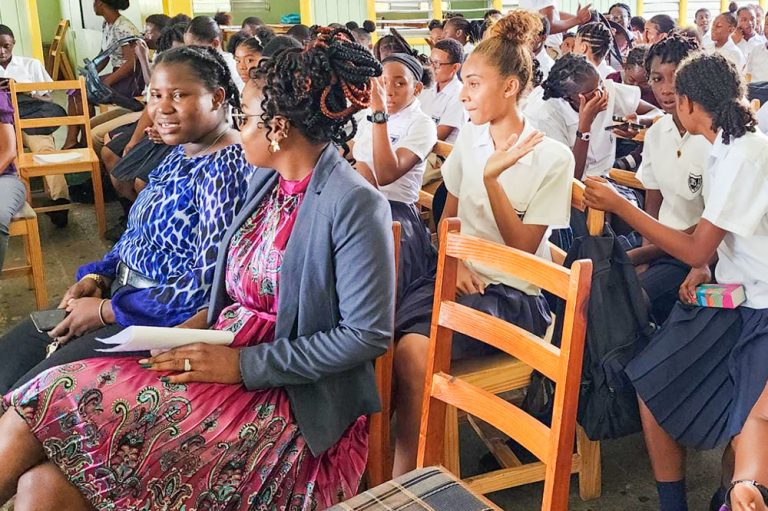 Over 60 students to benefit from RedRoot Food and mentorship programme
Sixty-two students from two secondary schools are set to benefit from Redroot as they will receive food baskets and mentorship from experienced persons within the organisation.
The programme, which was launched on March 8 – International Women's Day, has already begun at the Intermediate High School – one of the schools chosen for the programme. The other school which will be named in a subsequent release will see a rollout of the programme during the month of April.
The purpose of the programme is to help meet the material and social needs of students who need support the most.
The principal and teachers of The Intermediate High School are excited to have the children be a part of the programme.
"The selected children are the ones set to benefit most from programmes like these," Executive Director of RedRoot, Phylicia Alexander-Lavia said.
Alexander-Lavia and finance officer Lafleur Little are both past students of the one secondary school. Both visited the school on International Women's Day when the programme was launched under the IWD theme: "Girls today women tomorrow'.
Alexander-Lavia in her speech urged the children to take their place in society and highlighted all the powerful Vincentian women who made their mark in St Vincent and Grenadines and throughout the Caribbean.
This programme is said to be an ongoing one.