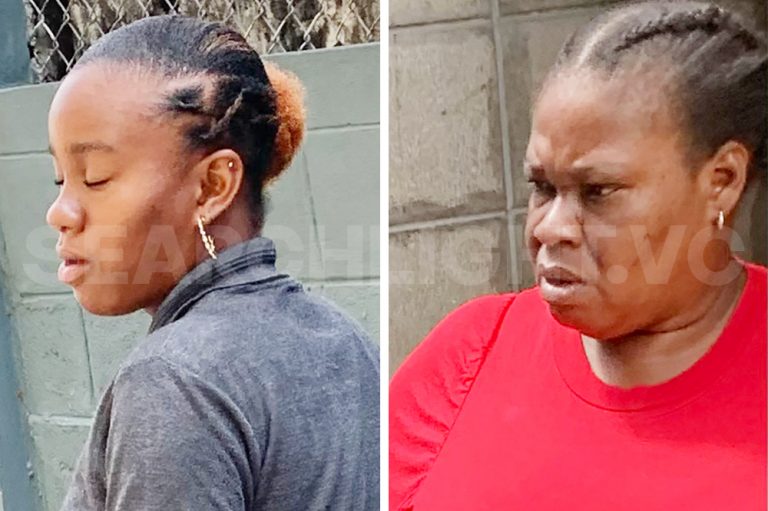 From the Courts, News
March 28, 2023
Trial on after daughter's evidence in joint assault case results in change of plea
A mother and her daughter who are accused of assaulting another woman will now stand trial after a swift change in their plea before they were sentenced.
During plea mitigation, evidence presented by defendant, Kelise Sheppard in relation to the joint charge with her mother, Inola Collis, resulted in the two women being granted bail as they await their trial.
The residents of Rillan Hill appeared at the Serious Offences Court on March 23, where they initially pleaded guilty to a charge that on June 7, 2022 at Rillan Hill they assaulted Angel Primus of Rillan Hill causing her actual bodily harm.
The facts surrounding the case were read by Sergeant Atnel Ash. During mitigation, Sheppard's mother asked that she be allowed to give her version of what transpired as she had a headache from the previous night which resulted in her not feeling well.
When Sheppard gave her and her mother's version of what transpired, she indicated that the complainant was the one who started the conflict, and the complainant also pushed Sheppard's mother, which resulted in them assaulting her.
After hearing the evidence from the defendant, Chief Magistrate Rechanne Browne entered a not guilty plea even though the defendants had pleaded guilty to the offence. The magistrate said that based on what was said by Sheppard, it appeared the complainant was the aggressor and due to this, the defendants reacted. Browne then said that both the complainant and the defendants' versions of what transpired will be heard in a trial.
Sergeant Ash did not object to bail and the magistrate granted the defendants bail in the sum of $1500.00 each with one surety. The matter is adjourned to April 6, for trial.