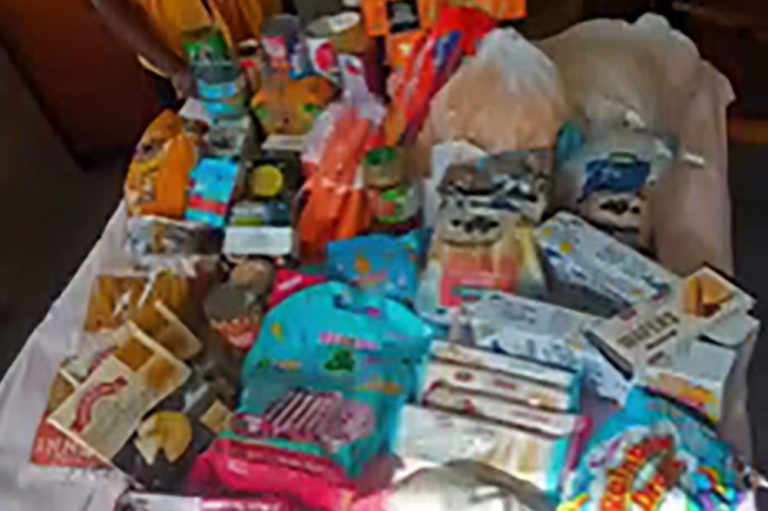 SVG Women's Association in the UK makes donation to School for Children with Special Needs
The School for Children With Special Needs, Kingstown was the recent recipient of a quantity of supplies donated by the St Vincent and the Grenadines Women's Association of the UK (SVGWA).
The quantity of school supplies, personal care items and food was handed over to the school last month.
The association said in a release that it has a long history of supporting St. Vincent and the Grenadines (SVG), especially in times of crisis for over the last 40 years.
With guidance from founding members and new ones, it continues to raise funds for communities in SVG.
"Unfortunately, over the last few years, the committee has suffered the loss of a few of its founders. One such member was Anita Cottoy who through having a daughter with complex needs supported The School for Children with Special Needs in Kingstown…" the release further states.
"After her passing in 2020, her daughter Stacey requested we honour her mother and continue the charitable work," of sending packages.
Alongside Stacey, "members of the association received donations of much needed food items, clothing, books, stationery, art and crafts material from family and friends," which were donated to the school.
This was organised and co-ordinated by SVGWA members, Marcelle Thomas and Launa Broadley; the association has pledged to continue supporting the school as a mark of honour to Anita and Stacey.
A teacher at the school tells SEARCHLIGHT that they "really appreciate the contributions" that the association makes, noting that the gift items are used in every area of the school's programme. She said some of the items were also packaged and given to the most needy students. "It makes a world of difference" to the school said the teacher who added that the donation "was a little like Christmas in February".