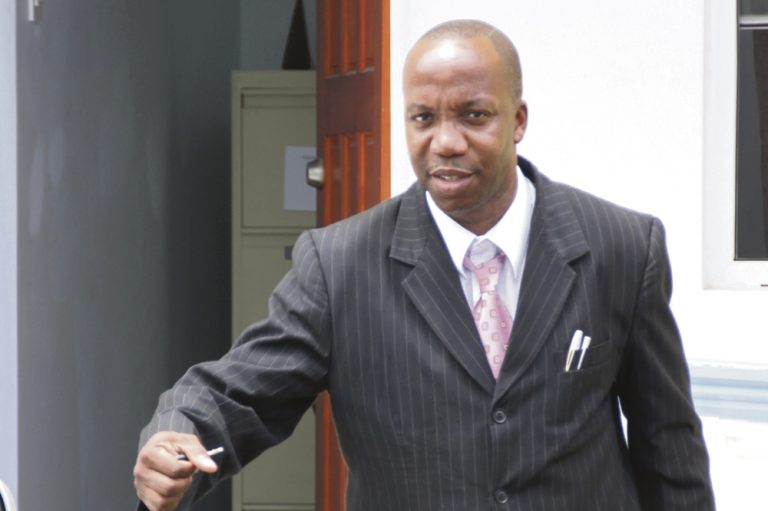 Coroner Rickie Burnett discharges juries from two coroner's inquests
Coroner Rickie Burnett has discharged the juries from two coroner's inquests and the matters will now have to restart as he will no longer be presiding over the court.
Burnett discharged a five member jury from the Kingstown Magistrate's Court on March, 3, before evidence was given in relation to the February 6, 2022 death of C'Jae Weekes. The 18 year old died a few days after he sustained multiple injuries, including a broken spine, when the motorbike he was riding crashed during a chase by the police.
Burnett's dismissal came after he told the jury, lawyer Jomo Thomas and Weekes's mother, Natasha Weekes, that a new coroner may hear the matter as he may not resume his job as a magistrate in the Kingstown Magistrate's Court.
"On Monday [March 6], I intend to proceed on vacation leave and there is something different from that vacation leave that I intend to take. It seems likely that I may not resume this job when I go on vacation leave," Burnett said.
He also said that he called everyone to explain that it may not be possible for him to convene this inquest. Burnett added that because a jury was empanelled when he was the coroner, he did not want the situation to be one where the coroner is no longer a coroner while the inquest is ongoing.
"I am of the view that I should discharge this jury so that in the event that someone else occupies this chair that they can decide if they want to do the coroner's inquest with a jury or by themself," Burnett added.
Another jury already empanelled for the inquest into the death of Philbert Chambers, a sergeant of police who was killed on April 26, 2020, was also discharged.
Chambers was killed at Campden Park while trying to serve a warrant to search for a firearm. In addition, Gleason Lewis, 36, was also killed by the police after he was said to have shot Chambers and injured constable 700 Verrol Sam.
Burnett apologized to both of the families who he said were informed of the hearing at very short notice.
He told the court that the inquest which had started and had a five member jury empanelled had advanced, but it had to be paused after a member of the panel fell ill and has been on extended sick leave.
As a result, she was unable to continue her duties as a juror.
"Discussions were held as to whether we can continue with four members, and based on the interpretation of the statute, it was determined that that was not possible," Burnett explained.
The magistrate also highlighted that he may not resume his duties after his leave, so he may not be able to complete the inquest.
He assured the court that he is sure that steps will be taken by a new coroner to have the inquest disposed of.
Burnett thanked the juries on behalf of the people of St Vincent and the Grenadines for their services and told them that he hopes they will be summoned again. He also apologised to the families of the deceased and said "I understand the feelings of the families in this matter but these things are outside of our control."