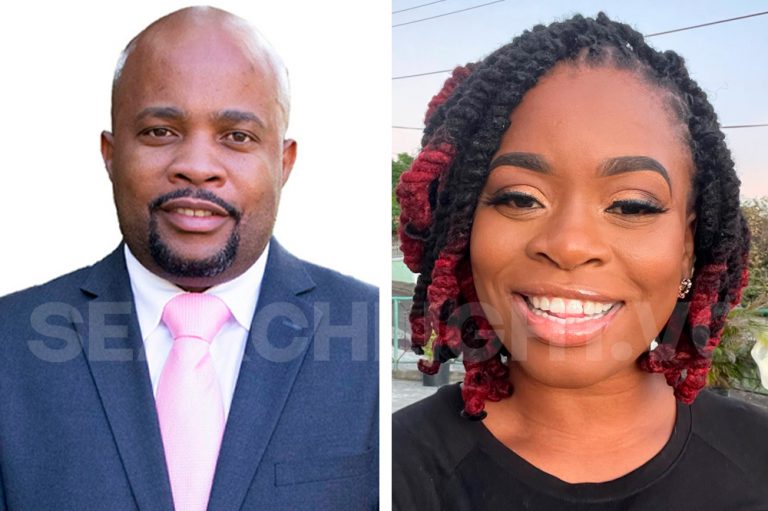 More than 2,000 expected to participate in 'Move to Live' glow walk
More than 2,000 people are expected to hit the street on Saturday evening for a health-related event dubbed 'Move to Live'.
The event is a collaboration between the Ministry of Health and the health ministries department of the Seventh Day Adventist Church, geared towards getting people physically active through exercise and health screenings.
Coordinator of the event and director of the Health Ministries for Seventh Day Adventists, pastor Brent St. Jean said "The real motive is that we see the rise of non-communicable diseases in the church and outside of the church and we recognize we need to join forces with the Ministry of Health to have a more targeted approach."
" The Ministry of Health can model the general approach, but it is our collective responsibility and we need to do our part from a faith-based organization standpoint."
Other faith denominations in St. Vincent and the Grenadines (SVG) are expected to join the event which will commence with a health fair on the tarmac of the decommissioned E.T.Joshua Airport at 4:00 p.m. Members of the public can get blood pressure, blood sugar, cholesterol checks done as well as breast examination demonstrations.
Health promotions officer in the Ministry of Health, Shanika John said much focus has been placed on the health screening aspect of the event, in light of the local statistics on non-communicable diseases (NCD's).
"We have some basic health screening that people can be a part of; we still think that there's a lot of persons who still don't know what their random blood sugar reading is … we're now pushing more so for less sugar, less salt intake, and so we're going to be displaying and demonstrating the ways that you can prepare your food and drinks without the added sugar and salt," John explained to SEARCHLIGHT.
"We really want people to be competent with the idea of doing breast exam, getting your PSA [prostate-specific antigen] done, getting referrals for your kidney and liver function and all of these tests so that we can get more comfortable, because the data is clearly showing us that NCDs are still the leading cause of death for Vincentians, and cancers is also in that particular category."
John said testing for HIV and syphilis will also be offered at the health fair. She encouraged participants not to skip this part of the screenings.
"I know a lot of persons who are married and in church, we always tend to shy away from this type of screening, but we do encourage it for just building a healthy relationship and knowing your status in general no matter which sector you belong to."
The health fair opens at 4:00 p.m on the tarmac, and the Glow Walk segment of the event will commence at 7:00 p.m from Heritage Square in Kingstown. Patrons can expect gospel music during the walk. On return to the tarmac there will be exercise challenges and a prize will be awarded to the largest participating group, followed by a social gathering.
The organisers are asking participants to wear white.