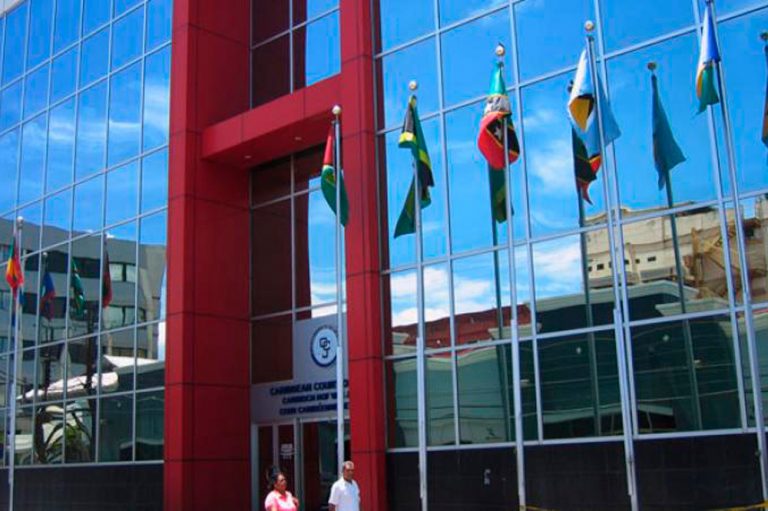 St Lucia Parliament votes to make CCJ its final court
The St Lucia Parliament Tuesday voted in favour of the island having the Trinidad-based Caribbean Court of Justice (CCJ) as its final and highest court, replacing the London-based Privy Council.
All 13 government legislators who were present when the vote was taken supported the motion.
Opposition Leader Allen Chastanet, who had earlier walked out of the Parliament during a debate on another matter, did not participate in the CCJ debate.
The government needed a three-fourth special majority of the 17-member Parliament to pass the Constitution of St Lucia Amendment Bill 2023.
According to the Speaker Claudius Francis, the requirement was met when all 13 government members voted in support of the motion that had been tabled by Prime Minister Phillip J Pierre.
Two government legislators are out of the country on official business "It is a sad day that a former prime minister is not in the House to debate this bill," Pierre said, adding that it showed the "scorn and contempt" Chastanet had for the population.
But speaking on a radio programme earlier, the United Workers Party (UWP) leader defended his decision to walk out, saying that he represents thousands of people and would not be "silenced" by a "bias" Speaker.
"People want to hear a different opinion and I am being denied the opportunity to speak," Chastanet told radio listeners. "I am not going to allow the voice of the Leader of the Opposition to be marginalized."
"There needs to be a challenge to what's going on with the CCJ but I can't do it alone," he added, urging the population to express their feelings about the situation as well as the need for a referendum.
But government legislators, including former prime minister Dr. Kenny Anthony who drafted the CCJ legislation when he served as the counsel general of the Caribbean Community (CARICOM) Secretariat in Guyana, brushed aside the call, saying that the St. Lucia Constitution makes no requirement for a referendum before acceding to the CCJ.
Prime Minister Pierre said he intends to write the British government providing an update on the move towards the CCJ in keeping with the agreement reached when the island attained political independence from Britain 44 years ago.
Pierre said passage of the legislation made St. Lucia "part of history, and the history books will record that on the 28th of February, St. Lucia broke the shackles of colonialism".
St. Lucia becomes the fifth CARICOM country to make the CCJ its final court, joining Barbados, Belize, Guyana and Dominica.
All 15 CARICOM countries have also signed on to the original jurisdiction of the CCJ that also serves as an international tribunal interpreting the Treaty of Chaguaramas which governs the regional integration movement. (CMC)