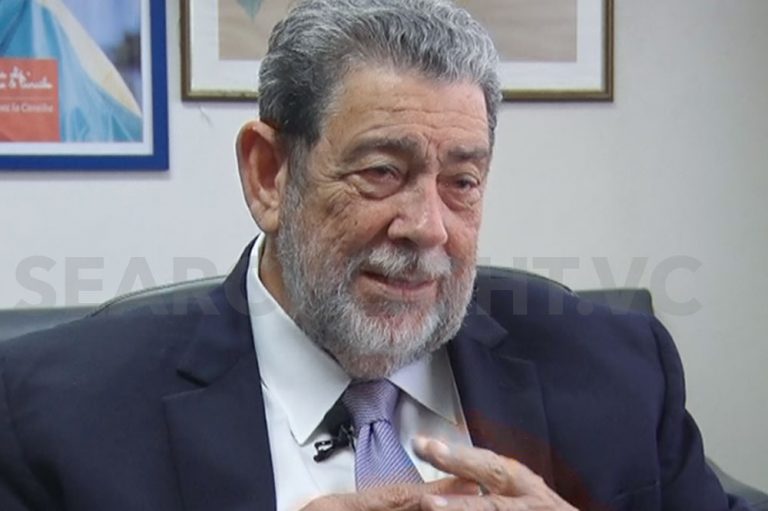 $10 million loan obtained for Belle Vue Development Hub
The government of St Vincent and the Grenadines (SVG), has secured a loan of US$10 million to undertake work that would transform the old banana boxing plant and the Arrowroot factory at Belle Vue into a beehive of activities in the not too distant future.
Speaking on NBC radio on Wednesday, March 1, Prime Minister Dr Ralph Gonsalves spoke of plans to develop this area into a cultural, artistic, education, sporting and production hub.
He said the money for this development will be provided through a US $10 million loan which the government has recently secured from the Saudi Fund.
The prime minister first spoke about the planned development in February last year.
Apart from the work to be done at Belle Vue, Gonsalves said " we want to do a small satellite hub down at Petit Bordel."
Another similar hub will be placed in Kingstown, when lands become available on completion of the Port Development Project.
Belle Vue is located in the Colonaire area and is nestled along the roadway to the villages of Park Hill and South Rivers.
Revealing details for the proposed hub, the Prime Minister said the new facility will have a recording studio, multimedia facilities, a theatre, space for drumming and dancing, an orchestra room and a gym.
Additionally the hub at Belle Vue will have facilities for agro-processing and the sale of fruits, vegetables, and craft.
An oversight committee for the new development has already been put in place headed by retired town planner Ardon Nelson, who resides in South Rivers.
Expressing excitement about the planned development, the prime minister said he expects it will also serve as an additional tourist attraction in the constituency of North Central Windward which he represents in Parliament.
Apart from tourist coming from abroad, Gonsalves said "when locals going to River 14, they will stop," The Belle Vue area is about a two minute drive off the Colonaire Public Road.
The prime minister also spoke about plans for the development of Belle Vue on Tuesday, February 28.
He did so while speaking to persons at the graduation ceremony for more than 200 persons in the constituency who were engaged in a Family Life Education Programme.
Tuesday's graduation brought an end to the training for participants at centres in South Rivers, Park Hill and Colonaire.
Similar graduation ceremonies are taking place for participants in other communities in the volcanic red and orange zones.