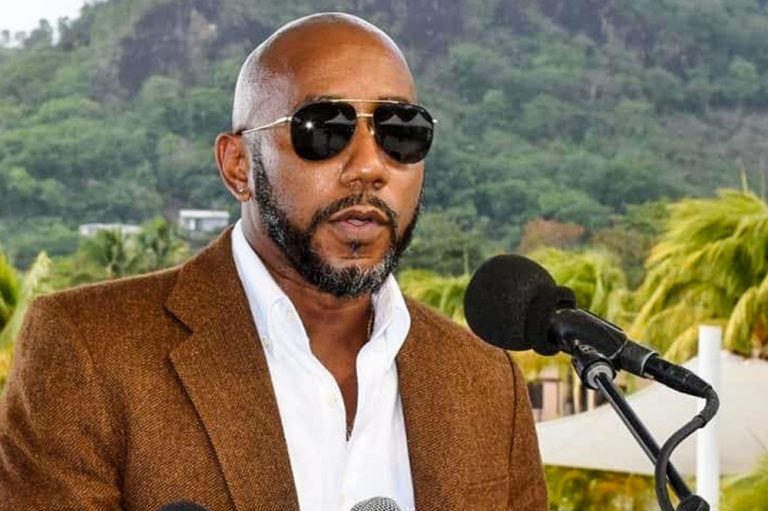 SVG not to be blamed for Air Canada's suspension of flights- Glen Beache (+video)
Air Canada's announcement of the temporary suspension of services to St. Vincent and the Grenadines (SVG), is being attributed to changes in flight times for crew members, as well as shortage of pilots across several airlines.
This information came from chief executive officer of the Tourism Authority, Glen Beache during a press conference hosted by the Ministry of Tourism, Culture and Civil Aviation on Monday, February 27, to provide updates on air access, the 2023 cruise season and the development of the hotel room stock in SVG.
Air Canada recently made the announcement that starting May 31, 2023, services to SVG will be halted and resume in the fall. Beache noted that the suspension of flights is not to be blamed on SVG nor Air Canada.
"… we're not the only country that Canada is pulled out of for the summer. There are three others beside us. And really and truly it is not any fault of Canada why they had to pull out, or any fault of St. Vincent and the Grenadines…
"… the Canadian government changed some of the laws and rules with regard to flight time for crew members of which they shortened it. From Toronto to Antigua and Barbuda is actually the last place they can go to without having to overnight the crew members. So Antigua has kept their flights, but places like St Vincent and the Grenadines, and Grenada who've had two flights weekly, it has been very difficult. And in a time like this where all the airlines … around the world- there is a shortage of pilots internationally."
Beache went on to explain that if Air Canada were to continue the service to SVG, flight crews would be required to stay for "at least three days until the next flight gets in for them to fly back". He noted that this option was not a practical one for the airline, adding that tourism officials met with Air Canada last Thursday and were given the directive that "… any country that cannot sustain more than two flights weekly, would be cut".
"It is difficult for them to do that because it means their pilots would be here and the crew members would just be here doing nothing for those few days."
Beache revealed that in the meeting with Canadian officials, they offered a solution to the issue, however he opted not to disclose this during the press conference.
"I'm not going to go into the solution here because it kinda has promised to get back to us by Friday of this week in terms of what their answer is to it. They were very happy as out of the four countries we're the only ones that came with a solution to the issue."
Noting that "stats don't lie", Beache said Toronto continues to be a major source market for the region and the cancellation of the service has "hit us hard".
Beache also said he hopes that if the response from Air Canada is not favourable the Tourism Authority expects to see an explanation as to why.
"… in the conversation we even said if you are going to do this again. And let's say, hopefully this is not what happens on Friday we don't get those flights back on, that we'd appreciate them putting out something explaining that."
For Caribbean Airlines, Beache said the two entities are expected to meet soon to finalize increased airlift.
He described the airline industry and attempts to secure airlift as "cut throat", noting that SVG is "against every other international airport in North America."
[[UPDATED on February 28, 2023 at 9:33 pm AST  to correct the date on which Air Canada's services to St Vincent and the Grenadines will be halted.]]