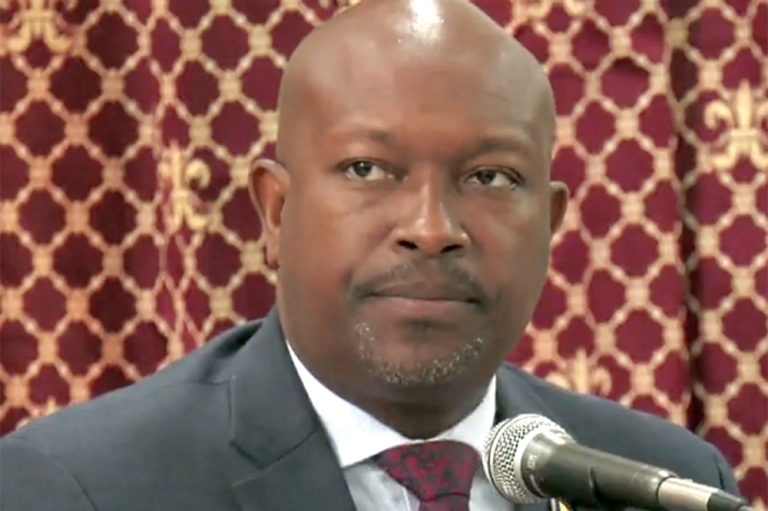 Fisheries Minister upbeat on Fleet Expansion Programme
Two boats (pirogues) and 12 engines have been purchased so far under the fleet expansion agreement between the Ministry of Agriculture and the Kingstown Co-operative Credit Union (KCCU).
Some 118 fishers applied to participate in the fleet expansion programme with the KCCU.
Speaking in Parliament on Thursday February 23, Minister of Agriculture and Fisheries, Saboto Caesar said so far, two pirogues and 12 engines had been bought by local fishers.
He spoke about the agreement as he responded to a question from Opposition Leader, Dr Godwin Friday on the matter.
Caesar disclosed that there were 65 applications for pirogues, 44 for engines, six for tuna boats and three for repair works.
So far, 63 applications have been processed; 34 for pirogues, 24 for engines and two for tuna boats while the other applications are still being processed.
Minister Caesar gave March, 10, as the deadline for any additional application.
"You have to ensure that as it pertains to the parts for the boats, that you start to stock up on the parts," the minister explained.
Two tuna boats have also been approved but have not yet been purchased, Caesar said.
He added that fisherfolk will also receive the training necessary to take them forward.
Under the agreement, fishers are not just getting a boat or an engine, "we want to leave you with a business."
The training will be provided by the KCCU.
The Fisheries Minister said the government has already transferred the sum $500,000 to the KCCU, and a further US$2 million will soon be made available from the ALBA Bank.
Under the fleet expansion agreement with the KCCU, the applicants will put up 1.5% of the loan, while the government puts up 20%.
"There is a lot of enthusiasm about the programme," Minister Caesar said.
Under the Memorandum of Understanding which was signed in May 2022, the government is partnering with the KCCU to provide affordable loans for fisherfolk to purchase fishing boats and to undertake repairs.