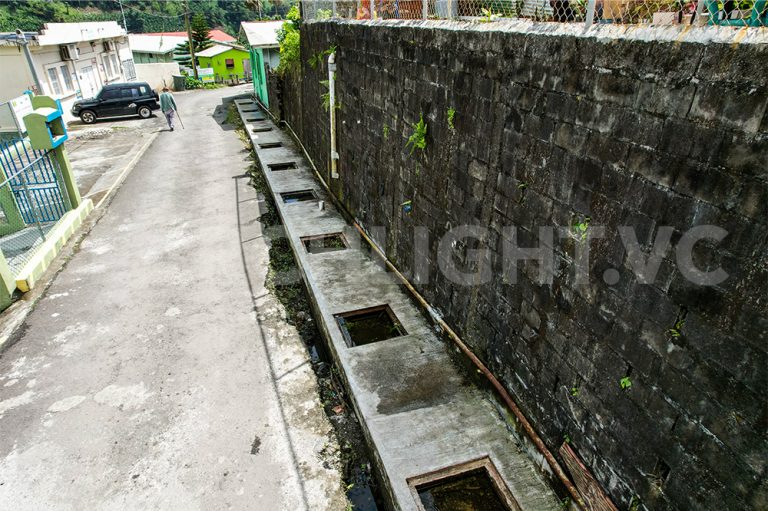 Workmen address faulty retaining wall in Richland Park
The John family in Richland Park can finally get a good night's rest after their concerns about the possible collapse of a retaining wall was addressed by contractors.
Back in September 2022, workmen contracted by the Kuwait Dynamics Limited (KDL) started road rehabilitation work in Richland Park as part of the National Agricultural and Feeder Roads project in Marriaqua
In a previous interview, carried in the Friday, February 10 edition of the SEARCHLIGHT newspaper, the John family said the excavation work being carried out along the retaining wall caused it to slip and this was acknowledged by the contractors with the promise that it would be addressed promptly.
However, for over four months, there was no redress as the family tried, in vain, to reach the contractors by telephone and by physical visits to their Arnos Vale headquarters. A situation which they said was causing them emotional distress as they feared the wall could collapse, injuring or killing persons in the community.
The John family later informed the SEARCHLIGHT team that on February, 11, one day after the story was published, workmen came out to the residence to fix the slippage in the retaining wall and completed the work on February 17.
"Thank you for giving my story a space in your newspaper and for making my issue public. Thank you from the John family," Anita John said.
RELATED ARTICLE: Richland Park homeowners fear wall will collapse (+ video)