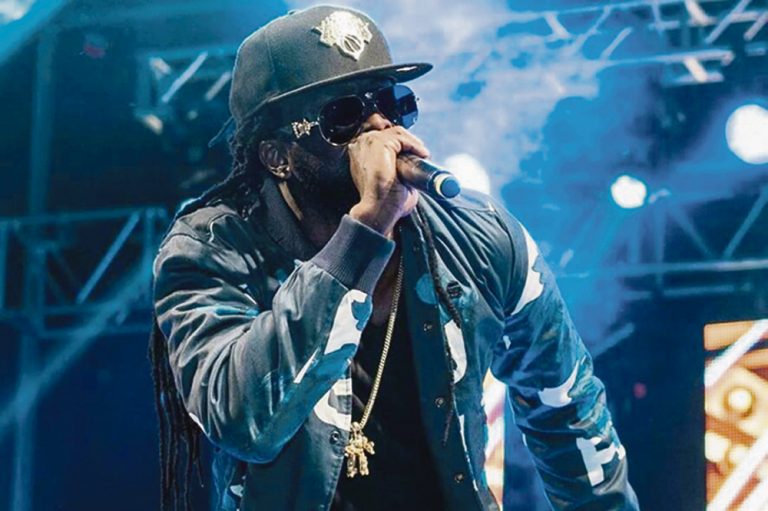 Skinny Fabulous making tidal waves in Soca world
by Lyf Compton
Vincentian Soca artiste Gamal "Skinny Fabulous" Doyle continues to make tidal waves in the Soca world with his latest "big up" coming from www.grammy.com.
The website has listed Skinny as one of five Soca artistes who are essential to contemporary Soca, the others being Machel Montano, Patrice Roberts, Aaron "Voice" St Louis and Kees Dieffenthaller of Kes The Band.
"Soca has absorbed various influences, resulting in dramatic changes in its aural identity. Meet five artists whose music remains dedicated to the guiding principle of Soca: keeping Carnival revelers energized for extended periods of waving and wining," www.grammy.com said in a February 22 online article.
This article comes on the heels of Skinny having another spectacular year.
Last month, his 23 track album, B.A.D. (Beyond A Doubt), was streamed over 1,081,374 times on Spotify after its release on January 13, 2023. At one point it was at number one on Apple Music, iTunes and Spotify.
Now this month, the big up from www.grammy.com comes after "Come Home" a song by Skinny and Naliah Blackman placed second in the Trinidad and Tobago (T&T) Road March race with a total 106 plays, beaten only by Ian "Bunji Garlin" Alvarez "Hard Fete" which played a total of 135 times at different judging points.
Skinny isn't done with chess moves in February yet. In an interview with SEARCHLIGHT on Thursday, he said he is the process of joining the Recording Academy which is the first step to being considered for any type of Grammy nomination.
The Recording Academy is, according to Wikipedia, an "American learned academy of musicians, producers, recording engineers, and other musical professionals".
Doyle said he does not know how long the process will take but noted that the article is "one foot in" the Grammy door, not only for his brand but for Soca on a whole.
"If I am to go into the micro-verse of what that article is, then you would go into the significance of my involvement, of me being listed on it which for me it isn't like 'oh my God, let's celebrate' but it is a way for me to measure the impact of my work," Skinny said.
Skinny said the Soca fraternity is a huge one and traditionally, it has always had names that you automatically put in your top five or top 10, "so just being up in that makes it fine for me."
In relation to second place in T&T's Road March, Skinny said he and Blackman were hoping for a first place and if that had happened, it would have been historical on many levels, one it would have been the second time a non-national won, "and there would have been a deeper story, in that Naliah Blackman is the granddaughter of Ras Shorty-I, the person who was instrumental in creating the genre in the first place."
Garfield "Ras Shorty-I" Blackman, also known as Lord Shorty, was a Trinidadian Calypsonian and Soca musician.
"So that would be a story on its own, a cute, nice full-body story," Skinny said.
In relation to the song "Come Home, Doyle said a group of writers created the original song and it was about finding the right voices.
"It kind of just landed in our hands and we were able to give it the type of treatment that is necessary to make it what it is.
"There is still a creative process in knowing how to select a song and how to kind of filter through the rough edges of a demo.
"You still have to be able to find the diamond in what some of these demos are and I think part of the genius of Naliah and myself was to identify the gold in the track in its demo stages….but the writers did a very good job and we executed it in the best way," Skinny commented.
Skinny's hit, "Famalay" (featuring Trinidadian Soca artistes Bunji Garlin and Machel Montano), won the T&T Road March in 2019 and created history by making Skinny the first outsider to do so.
"Skinny has hits like "Solid as a Rock" and "This Island is mine" and is a six-time winner of the Carnival Development Corporation's (CDC) Soca Monarch competition in St Vincent and the Grenadines.