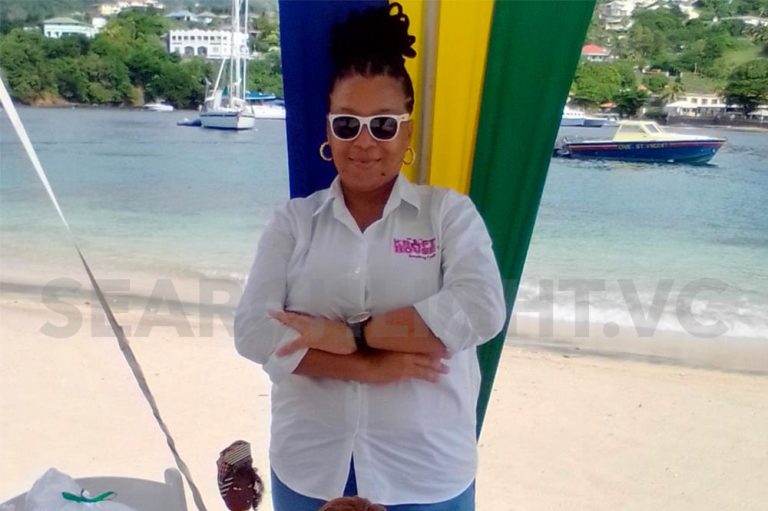 PRYME grant helps Shevonne Deshong expand into children's clothing
Entrepreneur, Shevonne DeShong who founded Khloe's Krochet, a niche embroidery business, is now moving into a children's clothing line with breathtaking animated designs. Deshong has been able to do this thanks to a PRYME grant.
The young business owner who had an expanding clientele tailoring dolls to look like the child for whom they were being made, is now bringing fairy tales to life as she teases the imagination of every animation-lover with her awe-inspiring children's clothes designs.
Deshong told SEARCHLIGHT that the passion for her job came from love of creating unique things, "…the satisfaction of starting something from nothing, like…you just have the raw materials and then you put it together with all your ideas".
"The end product, the result is satisfying seeing customers' satisfaction and reaction when you present them with the completed work. That is one of my passions for seeing the end result of what I created," Deshong shared.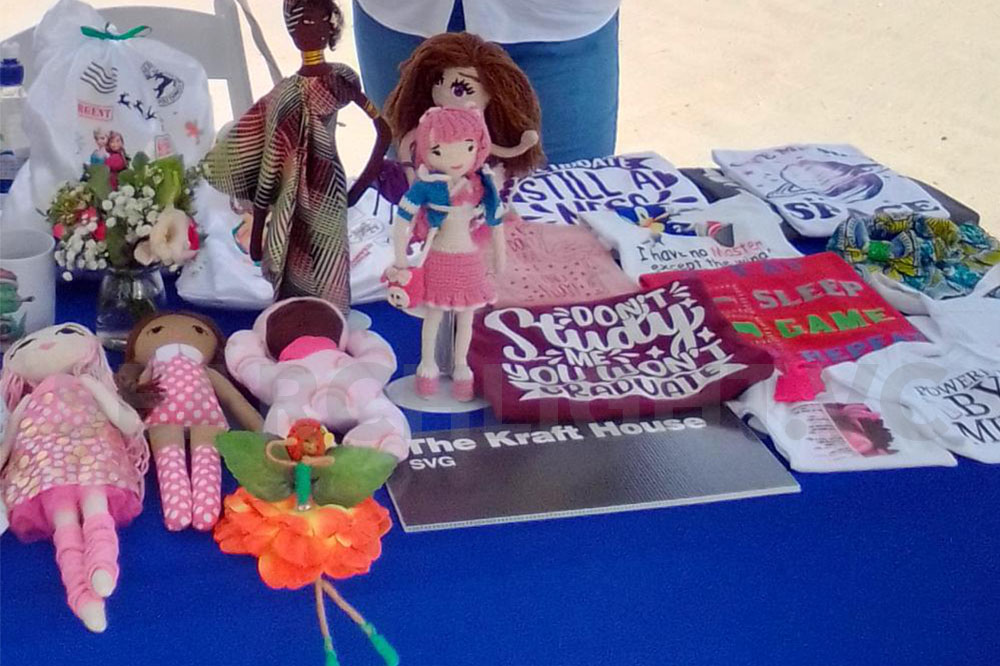 Khloe's Krochet has now been transformed to 'The Kraft House' after Deshong became the recipient of close to $15,000 from the The Promoting Youth Micro Enterprises (PRYME) and Promoting Youth Micro Enterprises (PRYME+), an initiative launched by the government of St Vincent and the Grenadines (SVG) on March 17, 2020.
DeShong, whose business is located in Lodge Village said she used the grant to purchase an industrial embroidery machine, a printer, materials in wholesale including T-shirts and threads, and to resupply these items in order to continue her business.
As a result, she has now been able to expand into printing T-shirts, mugs, and plaques; designing outfits for children under 14; along with crocheting dolls and other creative services for use as gifts.
"I do the printed shirts for any occasion like birthdays, funerals…school projects. I do embroidery logos for businesses, embroidery designs for kids like with characters for their birthdays, their age, their name on the t-shirt, and then I do the matching for their t-shirts; so like a tutu skirt to go with the shirt, maybe a leggings, maybe a bell bottom, a skirt. I make little dresses that they can wear to photo shoots, events; likewise for boys…," she added.
Deshong said when she was a student, the practical aspects of running a business was not taught in schools. Though, she is not sure if these practices are highly regarded in schools today, she hopes that students will learn to create a business plan and how to pitch it to financial investors or institutions so they can start up their business.
"They should have practicals in classes. Learn how to create a business idea from scratch, and to actually implement that idea at school as a trial which could probably transform into an actual business."
She mentioned Carlisle Richards, a 13-year-old who is producing his own shoe polish brand, as a prime example of what schools should be entertaining. Richards was featured in the February 3, 2023 weekend edition of SEARCHLIGHT.
"…I was so intrigued with him at that age seeing that niche and taking the opportunity to turn it around into a business after creating the product for his personal use. .."
"…[School] prepares you for certain aspects like the marketing part; you learn how to market, you learn a bit of financing and so forth, but really and truly…they don't really push you to say that you could own your own business or make it practical in school…," DeShong opined.
She said as a result of not being taught what it truly means to be a businesswoman in school, she has had to learn on her own how to adopt an employer's mentality rather than an employee's.
"…When you're an employee, you can be easily replaced. You can be at a company for how many years and then they could probably replace you with somebody younger eventually, or train somebody and pay them less …doing the same work, and they could make your position redundant and so forth and you're basically stuck working for a flat salary," she continued.
"…though you may get salary increases… the increments are over a period of time. "
However, when a person becomes an entrepreneur, Deshong feels there is no limit to how much money that person can make.
"…You're using your own ideas rather than when you're working with somebody else. Even though you come up with an idea your boss might not buy into your idea; they could shoot it down, but you can run with any idea you have. If you see it as being feasible, you could just do it and it could be the biggest break for you."
DeShong has hopes to continue expanding her business.