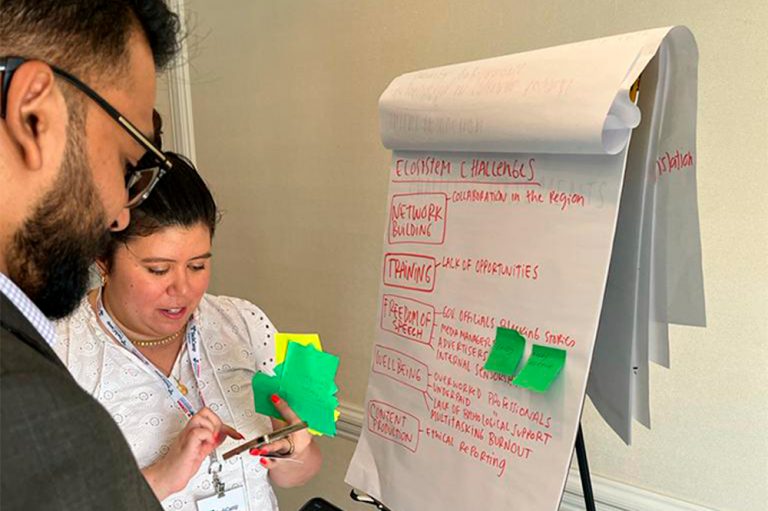 Two from SVG among regional professionals engaged in disaster management capacity workshop
More than 30 journalists, government information officers, disaster management professionals and social media influencers from across the Caribbean met for a Communication TechCamp from February 8-9 in Miami, Florida.
The forum aimed to improve familiarity with digital tools, to filter mis-information in crisis situations and to improve overall communication between agencies and the public before and after a disaster.
The two-day session was spearheaded by the United States Embassies across the English-speaking Caribbean; the Caribbean Disaster Emergency Management Agency (CDEMA); and the US Department of State's Bureau of Educational and Cultural Affairs.
St. Vincent and the Grenadines was represented by director of the Agency for Public Information (API), Sean Rose, and training officer at the National Emergency Management Organisation (NEMO), Houlda Peters.