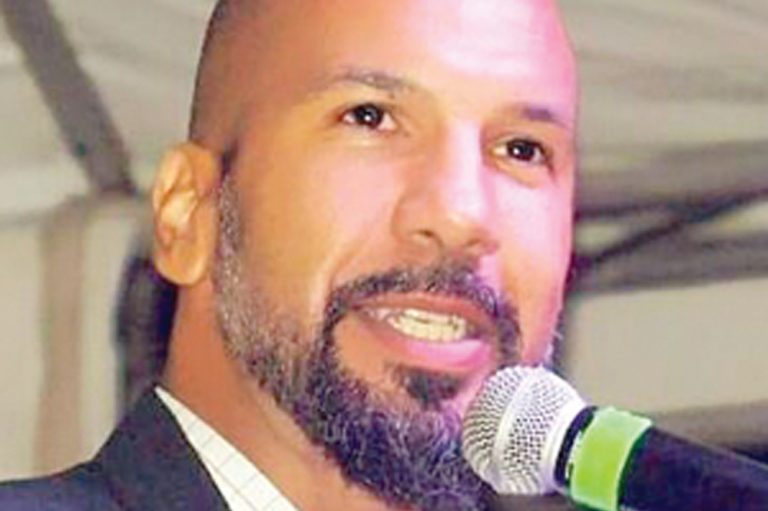 Radio personality Colin Graham says he is grateful for the prayers
RADIO PERSONALITY and host of the New Democratic Party's interactive radio programme, Colin Graham, has expressed gratitude for the outpouring of love and support which he received during his recent illness.
Graham fell ill while hosting the NDP's New Times programme on NICE radio last Monday, February 13, and had to be rushed to the Milton Cato Memorial Hospital. He was discharged later that same day.
One week later, Graham returned to the studios of Nice Radio, and at the start of the New Times programme, he used the opportunity to thank members of the NDP, members of the public, Lavern Peters and the NICE radio staff, and his family for the love and support which he received.
"It was a humbling experience," Graham said on radio on Monday, while interacting with his guest, St Clair Leacock who is a vice president of the party.
Leacock, who was among those who rushed to Graham's assistance when he fell ill, was at the time deputizing for the NDP's president, Dr Godwin Friday, who is usually on the programme on Mondays.
Leacock explained that Dr Friday was out of state.
Graham also described the experience as "emotional and overwhelming."
"I know the ordeal that I had here on the radio station last week.
"It was an emotional time for my family members … having to hear it played out here on national radio," Graham added.
"I was only told after, what the outcry was like here in the studio."
Graham said he could only imagine how announcer, Lavern Phillips felt "coming in and seeing me slumped over the desk here."
In thanking Phillips, Graham said she remained at his side from that moment, until he was discharged from the hospital.
He said he has done the necessary tests and is awaiting the results, before having further consultations with his doctor.
Stating that he is close to the age of 50 years, Graham reflected that "Life has a way of humbling us and reminding us that we are not as young and energetic as we used to be when we were in our teens."
"We need to be more cognizant of our health… and start breaking away from the bad habits and start developing some new healthy habits and lifestyle."
Immediately after he fell ill, the New Democratic issued a call for persons to keep Graham in their prayers.