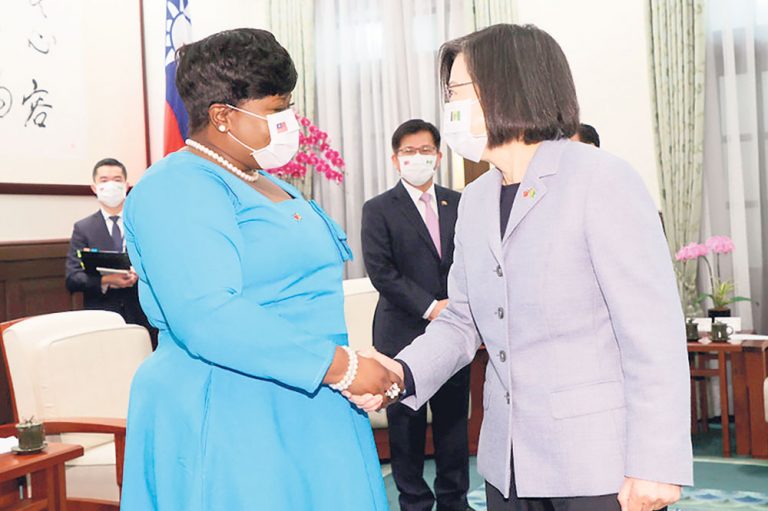 Taiwan to provide more scholarships to SVG
President of the Republic of China (Taiwan), Tsai Ing-wen has promised additional scholarships for students from St. Vincent and the Grenadines SVG) to study in Taiwan. President Tsai spoke on Tuesday, February 14, when she met with Minister of Foreign Affairs of SVG, Keisal Peters who was visiting Taiwan to speak at a forum on empowering women in Latin America and the Caribbean.
Peters said she was honoured to receive the invitation for this forum, especially being her country's first female Foreign Minister. She also pledged that St Vincent and the Grenadines will continue to show unwavering support for Taiwan.
In her speech, President Tsai said Taiwan and St. Vincent and the Grenadines are deepening their relationship with each interaction. She said more than 200 Vincentians had studied in Taiwan since 2004, and that Taiwan will increase the number of scholarships to increase cultural exchange between students.
She also said that both countries should focus on rebuilding the economy and empowering women in the post COVID-19 era.
The Taiwan President also said her country will provide business-building resources and technical training to women from St. Vincent and the Grenadines (Brendan Wong).