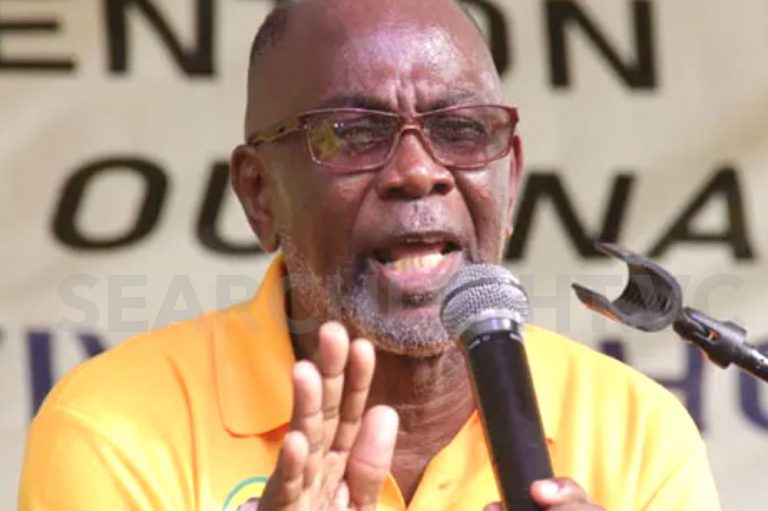 Leacock suggests second chance programme to help reduce crime
Opposition parliamentarian, St Clair Leacock is suggesting that a second chance initiative be put in place to help put a dent in the crime situation in St Vincent and the Grenadines (SVG).
The suggestion came as the NDP's vice president spoke on the party's New Times programme on Wednesday, February 15.
Stating that 90% of the criminals are unemployed or underemployed, Leacock said they can be addressed, apprehended and corrected.
He said their employment status shows that they do not have the means to take care of themselves.
"What can we do and what should we do?" Leacock asked.
"Some countries offer amnesty to deal with crime and violence," Leacock stated, while adding that there are also countries which pay criminals not to commit crime.
"Criminal elements may respond to inducements or incentives if it is sufficiently attractive to them."
Leacock, who is the NDP's shadow Minister for National Security used the opportunity to invite listeners to the NICE radio programme to a discourse about the development of a second chance initiative to help rehabilitate criminals.
He said under the said initiative, they would speak to persons "who may have fallen through the cracks, either by way of failures" or some other social ill.
The Central Kingstown Parliamentary Representative suggested that the second chance feature will address the social deficiencies, and also provide income support and give lifetime opportunities to persons at risk.
Earlier this month, Leacock also used the same medium to call for external help to address the crime situation in SVG.
The party's president, Dr Godwin Friday has also expressed concern about the rate of crime and violence in the country and noted particularly, the several incidences of unsolved murders.