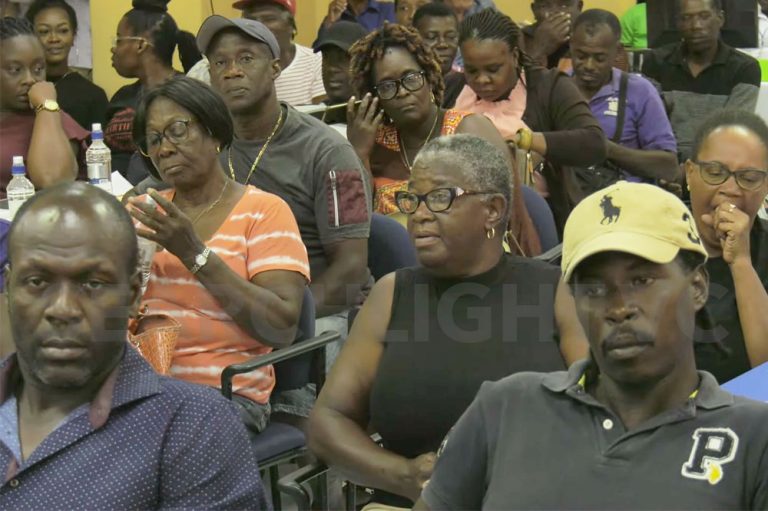 Growing demand for dasheen says Agriculture Minister (+ video)
More than 200 participants including farmers, met at the Methodist Church Hall on February 7, to look at the sustainable production of dasheen, a starchy root crop commonly produced on the mainland.
Speaking at the opening of the forum Minister of Agriculture, Saboto Caesar said the government is committed to farmers and the development of this important commodity.
He said despite the tremendous expansion of dasheen production in communities of the Marriaqua Valley, the demand for this crop is not fully satisfied.
And he called on all stakeholders to work together in order to satisfy the local, regional and international demand as well as to ensure that the nation's farmers get a good price for their produce. The Ministry of Agriculture recently introduced a new variety of the root crop which is said to be yielding excellent results. Other stakeholders attending the February 7 forum included personnel from the Ministry of Agriculture; the Food and Agriculture Organisation (FAO) and the Caribbean Agriculture Research and Development Institute (CARDI).