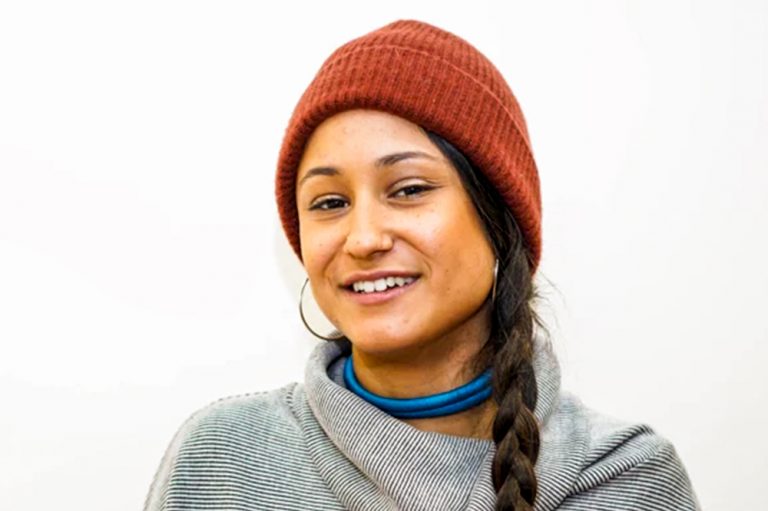 Roudette takes creative works from SVG to Berlin Film Festival today
Vincentian film maker, Aiko Roudette leaves St Vincent and the Grenadines (SVG) today for Germany where she will represent the country at the Berlin International Film Festival.
It is the first time that SVG is being represented at the festival, referred to as the Berlinale.
The presence of SVG and other Caribbean countries at the Berlinale is part of the United Nations Educational, Scientific and Cultural Organization's (UNESCO) implementation of the European Union (EU) funded Programme, Transcultura: Integrating Cuba, the Caribbean and the European Union through Culture and Creativity.
As part of this programme, UNESCO teamed up with Berlinale in hopes of enhancing the Caribbean film industry's representation and access to European Film Market (EFM) opportunities.
Roudette told SEARCHLIGHT that she is "honoured" to be the one chosen by UNESCO to hold SVG's mantle for the first time at this festival.
The festival is also structured to provide highly specialized marketing tools for Caribbean film makers and producers, while facilitating entrepreneurial networking between both Caribbean film industry talents and European Film Market stakeholders.
Roudette will represent Vincentian film and film makers where she will showcase her own work as well as that of several other local artists.
Work to be put on show has been produced by Jamali Jack, (the digital marketing officer at the St.Vincent and the Grenadines Tourism Authority and chief creative designer at iMaculate iMagez); Dante Ollivierre (works with one of largest non-profit organizations in the world on their 11th and final European development fund Programme RESEMBID);Tolga Akcayli (writer of the film "Too Lickrish", selected at six international festivals); Akley Olton (winner of the international Creative Activism Award from the Cultures of Resistance Network); Javed DaSouza (founder of Alpha Studios); Colin Browne (founder of Mr. Retail, an audio visual production company established in 2006); and Hayden Billingy (script writer, author, actor, recording artist and music video director).
"I am really proud and humbled to be able to represent film makers that I admire and I know that they have worked really hard," Roudette told SEARCHLIGHT.
"We are at the very beginning stages of film, it is an emerging industry, and this is why UNESCO wants to do this."