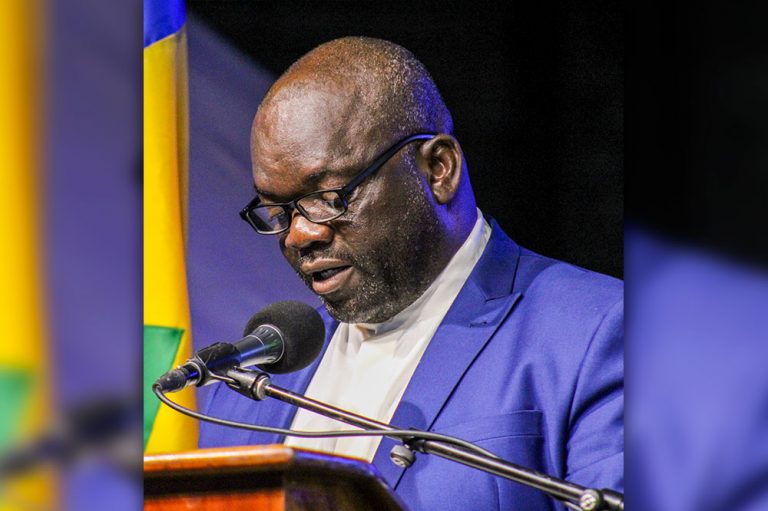 Stop vandalising the schools, urges Minister of Education
MINISTER OF Education, Curtis King, is calling on all stakeholders to play their part to guard against vandalism of public buildings, especially primary and secondary schools.
King made the call on NBC radio on Wednesday, February 8.
Speaking about the ongoing school repair programme, Minister King said "We have recognized that there are too many instances of vandalism of these public buildings, especially schools." He called for stakeholders, including principals, teachers, students and parents to help ensure that these buildings are not vandalized but are well kept.
The minister added that the National Reconciliation Unit in his ministry, has already crafted an anti- vandalism campaign which has already started. King said it will be enhanced this year and will not be promoted only in schools, but also in the various communities.
With sources of concessionary funding running dry, King sees an urgent need to put an end to vandalism of buildings, due to the high cost of repairs.
On February 1, Prime Minister Dr Ralph Gonsalves also spoke about ongoing repair work at several schools.
The Prime Minister too disclosed that the cost of repairs in most schools is now higher than was earlier projected.
In the case of the Girls High School in Kingstown,
the original estimate was $3million; but the cost has now increased due to the condition of the school.
Minister King also gave a reminder that some schools were used as emergency shelters during the volcanic eruptions in 2021.
"These schools were not built for that 24/7 use," the minister explained.
RELATED ARTICLE: Minister of Education commends Venezuela for its tremendous support to SVG